Am using the latest CB version. Is it somehow possible to implement the follwoing behaviour a) and b) ?:
a) The counter for registered community members shall be invisible for 'normal' registered users (see yellow mark)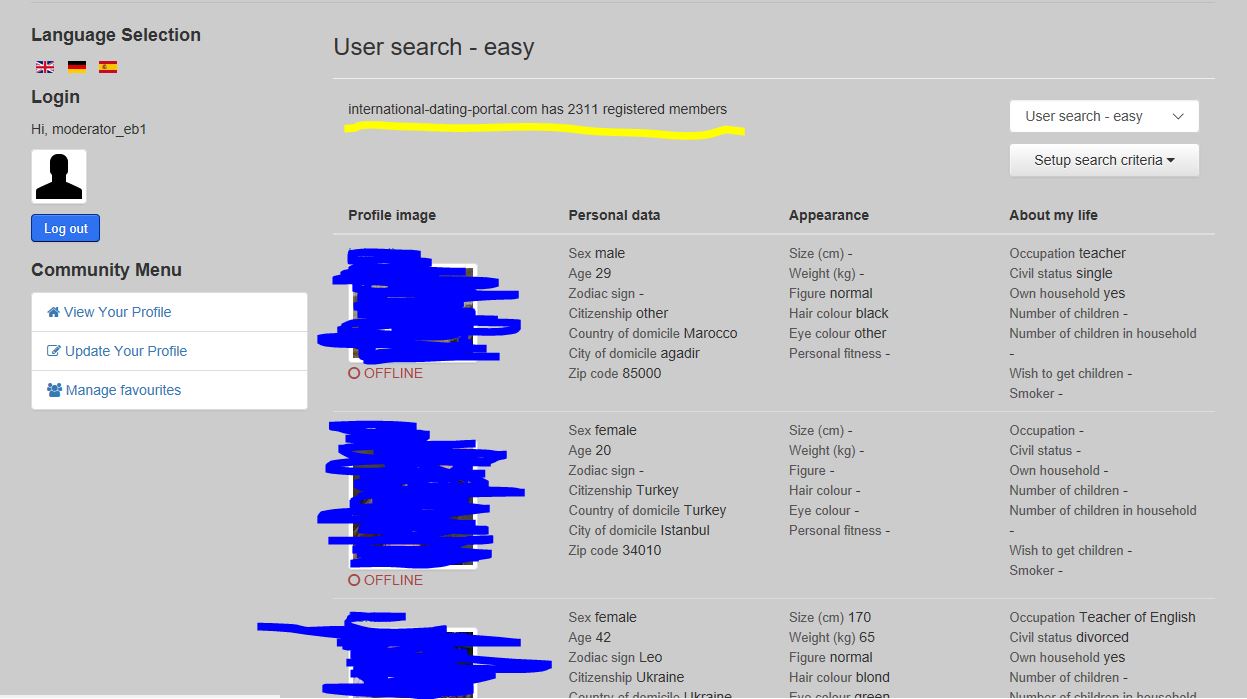 My first idea was: Shall I remove the display of this text area in the .css file? (where exactly) Or what is the smartest way to achieve this?
b) Only in case the moderator logs into the frontend he shall be able to see in his profile:
- a counter field that shows all the registered members
- a counter field that shows all pending members
- a counter filed that shows all banned members
I think to introduce 3 physical fields which are only visible for moderators is not the problem....but how to implement the mentioned 'counter' feature (for status = registered / pending / banned) Can you help me?
Regards