FIRST ISSUE
I'm trying to create a CBsubs system of plans with the following features:
Plan 1 - This plan is FREE and is dedicated to WORKERS (usergroup) looking for a job. Their profile is edited by OPERATORS (moderators) through AddUserFrontend. They cannot register (apply) on their own.
Plan 2 - This plan is AT COST and is dedicated to EMPLOYERS (usergroup) looking for a worker. They can choose whether to
a) register on their own through the website and pay with credit card or
b) have OPERATORS (moderators) edit their profile and grant access through AddUserFrontend.
I set up the Registration Form but I still have 2 problems:
Problem 1: I cannot have EMPLOYERS be registered as such. When I check the Users in backend they are always shown in the WORKERS usergroup! I have already set up the access level to EMPLOYERS in the CB Configuration User Profile and I have already set up the CBsubs access level to EMPLOYERS.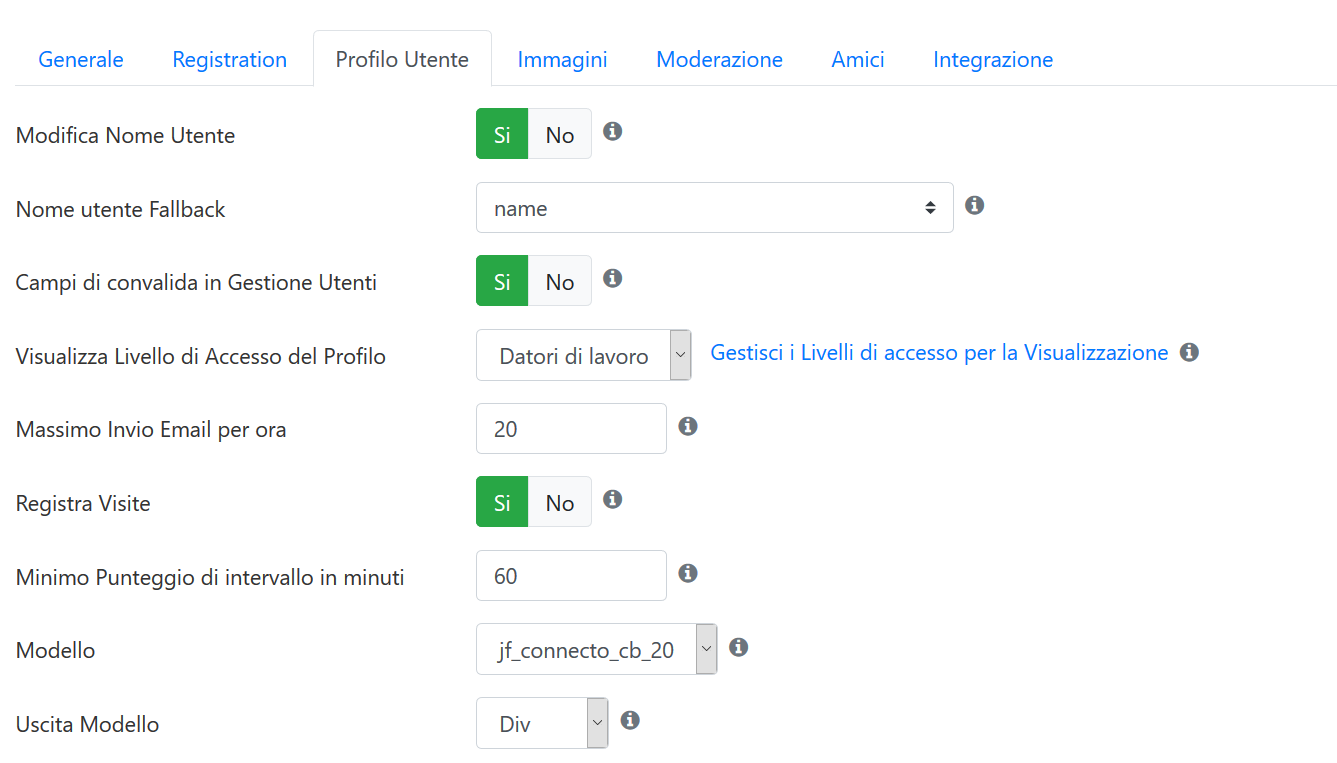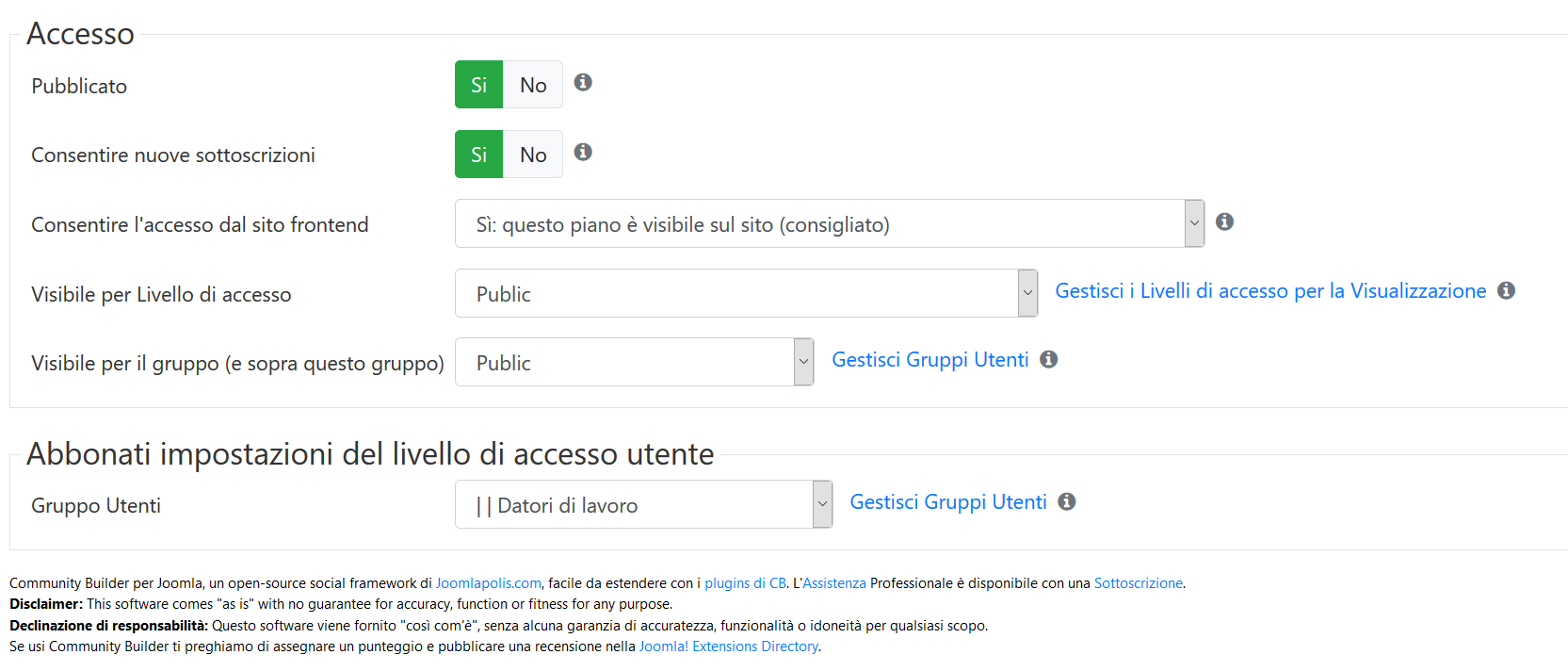 Problem 2: I have a DropDown SingleSelect field that I would like to set at a given value at registration without letting the EMPLOYERS choose (value is 2 and label is "xxx"). I made an attempt of substitution in the Registration (last) box of Parameters of that field but my skills and syntax in substitutions are really poor. Joomlapolis documentation seems to be written for people at a higher level than mine.
SECOND ISSUE
The CB Content Bot is very useful but it takes into consideration only Viewer and Author substitutions. Is there any way to have it work with any user? Is there a substitution path (that I haven't got a clue yet) wher I can put the userid and have all the fields replaced?
Thanks in advance.