I have read the instructions and followed them and I am unable to get CBSubs to install correctly. I am getting a error stating,
"The required free ionCube loader for your server type and php version is not installed. Please contact your hoster to install it for you, or visit ionCube free downloads page of ionCube loaders for the loader and instructions. In case of problems insalling the loader, please contact ionCube support directly after checking their support forum. Thanks."
I have 1 and 1 as my hosting server and they provided me this document.
faq.1and1.com/scripting_languages_supported/php/16.html
I have installed it using their method, ioncube installation windows package, and loader-wizard.php. It gives me successful ioncube loader installations (as seen with the attached screen shots)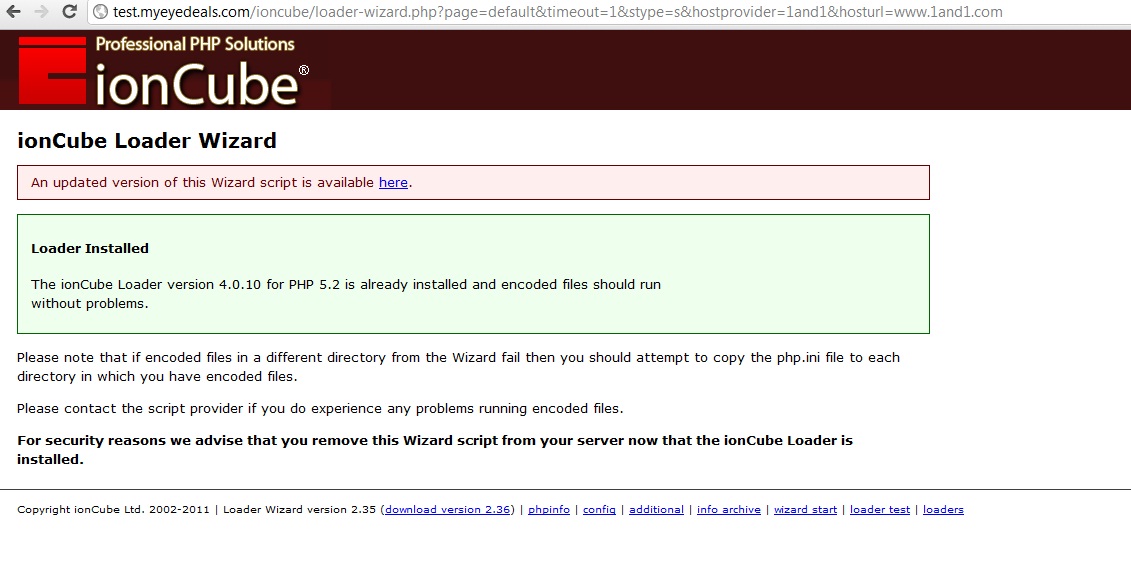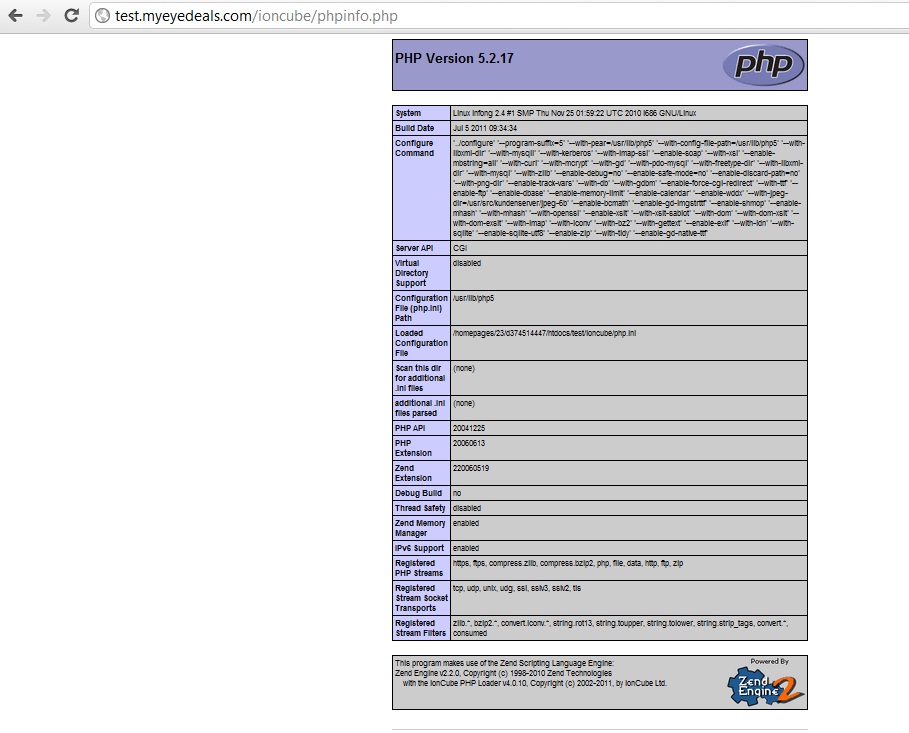 When I install the
cbplug_CBSubs_MAIN_122-E.zip
file through the CB Plugin Manager I still get the error.
I am placing the php.ini file in the ioncube directory folder. I also read somewhere that the file needs to be a php5.ini file so I tried that also and it didn't work. I am out of ideas to try. I've have even read the manual and it still isn't working.

Any help/suggestions would be great!