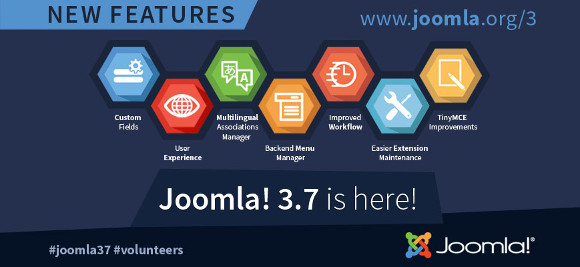 The Joomla project recently released Joomla 3.7, a feature rich release with over 700 improvements and 8 low-level security issues fixed.
The following new features have peeked our interest and are truly worth exploring:
Custom fields for articles, users and contacts
Great improvements for multilingual sites
Workflow simplifications for article creation
Customizable backend administrative menus
TinyMCE editor improvements (new buttons for menu links and contacts)
Joomla 3.7 has its own landing page that will help you understand all the great new features and improvements.
The CB Team has been testing Joomla 3.7 with Community Builder and everything is working just fine.
We have updated our demo site which is now working on Joomla 3.7 and has all of our latest add-on releases.
As always you should make a full backup of your website before upgrading and if possible test everything on a cloned site first.
The known issues list for Joomla 3.7 has already identified a number of issues.
Based on this and the fact that the security issues fixed with Joomla 3.7 are all low level, our recommendation is to wait for Joomla 3.7.1 if any of these known issues causes you or your third party extensions problems.