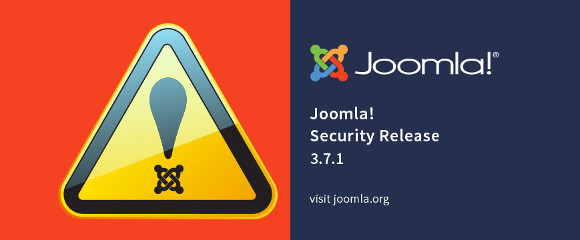 Joomla 3.7.1 Security Release - All 3.x websites need to upgrade!
UPDATED: Joomla 3.7.1 has been released:
If you are running on Joomla 3.7.0, stop reading now and upgrade immediately all your Joomla 3.7.0 sites.
If you run Joomla 3.6.5 or below, you should still plan to update to Joomla 3.7.1, and keep your site up to date, but you have time to finish reading first.
You can find more information in the Joomla 3.7.1 announcement
---
The Joomla team has pre-announced that Joomla 3.7.1 is to be released on Wednesday, May 17th and it includes a very important security patch.
According to the Joomla Security Strike Team (JSST), this is a very important security fix and all Joomla installations are strongly encouraged to prepare for upgrade.
Read the JSST announcement here.
Latest Community Builder 2.1.2 and all our Add-ons, as well as all latest nightlies are compatible with Joomla 3.7.1 RC 2, and upgrade to 3.7.1 should stay compatible.

We will update this article after Joomla 3.7.1 is released with more details once they become available.