1. The dropdown displays only the price, not the label and the price
I don't understand what you mean by this. It displays the price as it normally would be displayed if you had configured the price/duration under the Pricing tab. This means it is dependent on "Price display of plan (default: [AUTOMATIC])" under the Presentation tab, which ideally should be left as [AUTOMATIC].
2. I don't see where I define a label for the base plan option (3 months)
Labels don't exist for price/duration variants. If you're referring to the Name parameter that is used for storage purpose only as the parameter description explains. It sounds like you're configuring a option and not a price. You need to configure additional price/duration variants under Integrations > Options > Prices of your plans. See the below screenshot for a description of the display.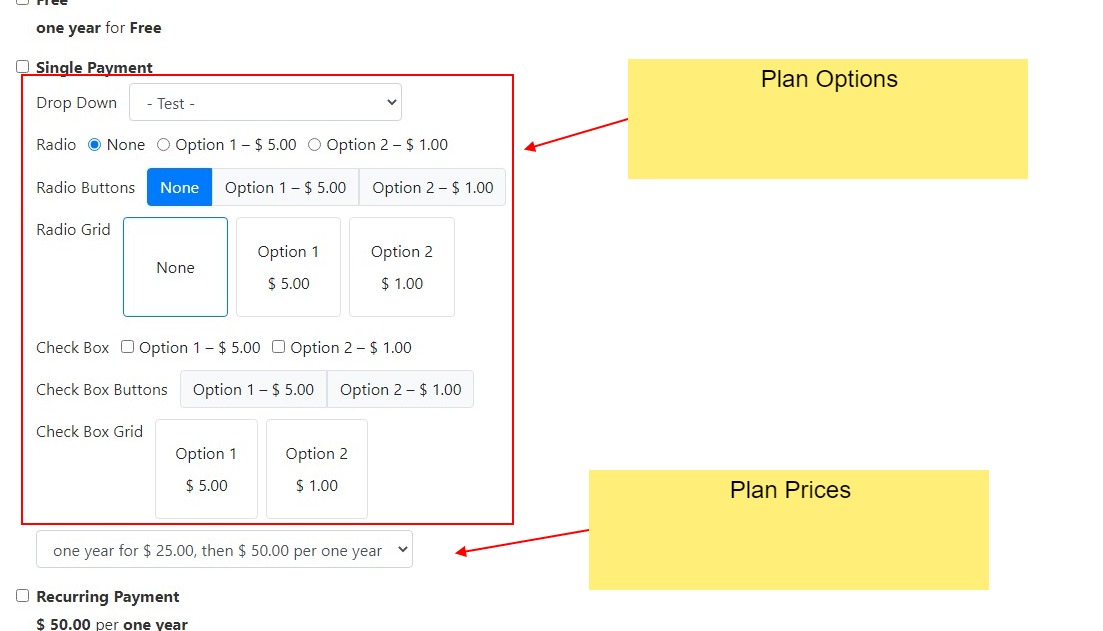 3. Hide Options if Plan not Selected doesn't seem to be working. The options dropdown is being displayed even when the plan is not selected.
That doesn't apply to price/duration variants. That only applies to options. This is working fine in my tests. Please see the below screenshots.
Unselected:

Selected: