Hi I purchased the mycommunity template and have 2 questions.
First, how do I change the favicon from the standard Joomla picture.
Second, I purchased your add on bundle and came with footer removal, was able to remove the standard "powered by community builder" footer but I still am seeing "Copyright © 2017, Joomlapolis.com. All Rights Reserved.". How can I remove this as well?
I attached what I am referring to.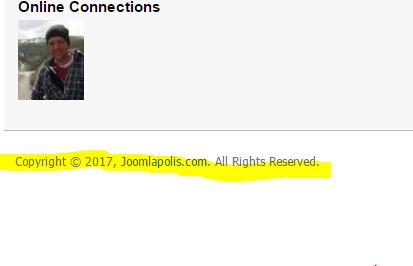 Thanks!