A new release for CB Privacy is here with some awesome new features. You'll have even more control over who can use what privacy options and how the simple privacy tab displays. Check out the details below!
First lets clear some new basic functionality that has extended from Fields to Tabs. The Display Override functionality available to Fields is now also available to Tabs. This means if a tab is not accessible to a user due to privacy controls you can have the entire tab output a customized message. HTML, language strings, and substitutions are all supported in the override same as for fields.
Next is another core feature now made available to Fields and Tabs is the ability to override the Asset of the privacy controls for that field or tab. This means you can have 1 field control the privacy of say a dozen other fields by making them all share the same asset. This options the possibility for controlling the privacy of a Custom HTML field only visible on profile by another field actually editable on profile edit for example.
Now to the new stuff! You can now specify a view access level on a per privacy option basis. This means for example the View Access Level privacy options could be made available to moderators only. Take a look below at how this is configured.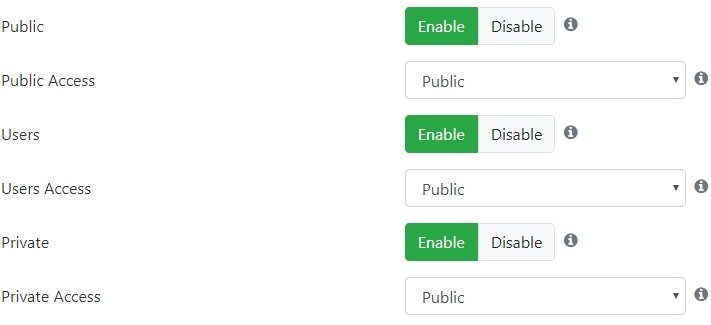 Next up you can now group together your simple privacy rules with a custom group title. This allows for example multiple privacy rules to be put together under a common name. So for example you may have Street, Country, State, City, and Zip fields that you can then group under Address for them to all display together under that group title. This is configured individually within your tab and fields simple privacy parameters as shown below.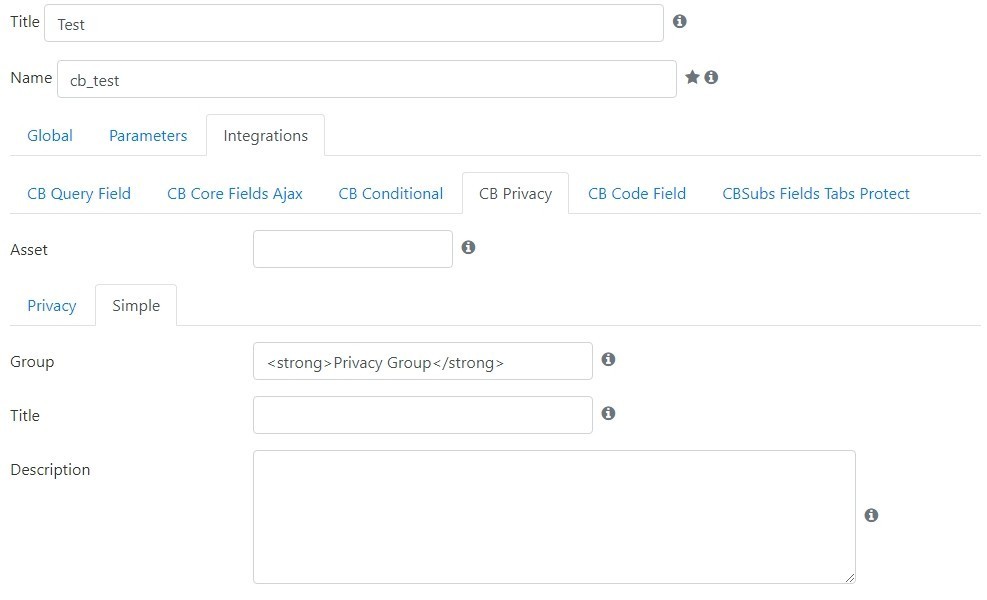 The above would display the Test field under the Privacy Group title as shown below.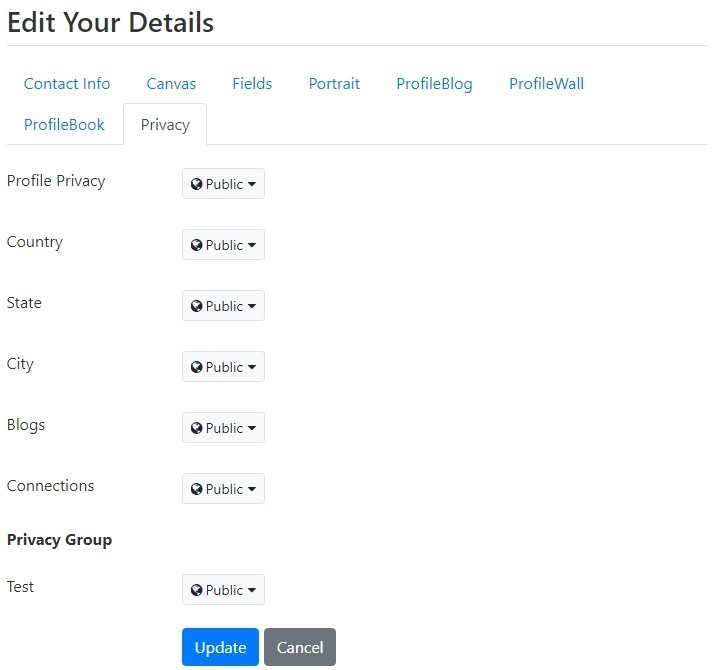 Notice HTML is supported along with substitutions and language strings. Grouped privacy controls will always display under non-grouped privacy controls. The order of the groups is entirely based off the order of the tabs or fields utilizing that privacy group. For a full changelog of what's new in this release be sure to review our forge below.
https://forge.joomlapolis.com/projects/cb-privacyplugin/issues?query_id=155