The next stage of CB Activity 6.0.0 beta test is now available. Some new features, fixes, and improvements. Check out the details below!
To install this beta you must install CB 2.8.2 if you have not done so already. Next on our downloads page find CB Activity and select 6.0.0 Beta 2 from the version dropdown.
The first major new feature is to require specific things for an activity post. For example you can require all posts on an activity stream to require a location to be select, a user to be tagged, or even media uploaded. You can combine these however you like on as many streams as you like. You'll find these new parameters shown below under the Create tab of your activity streams.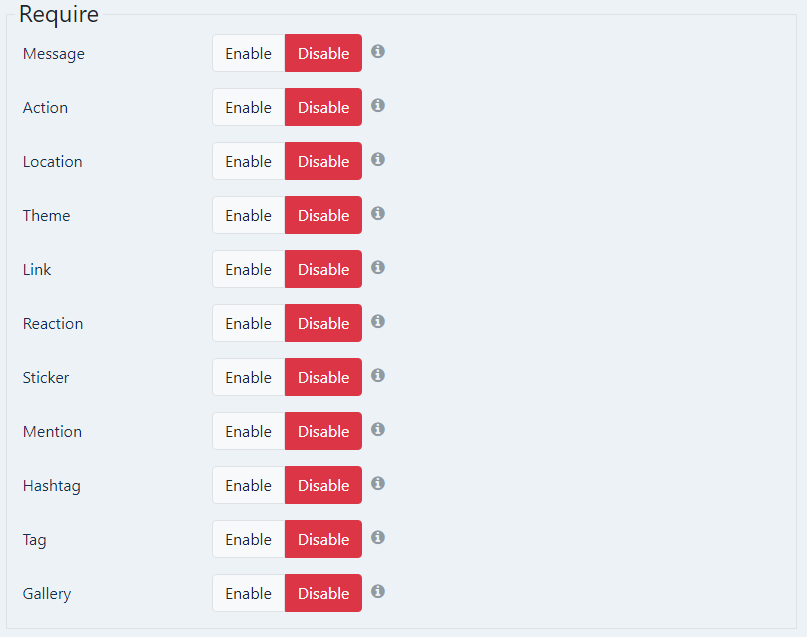 More details about this new feature can be found below in the sneak peak post.
https://www.joomlapolis.com/forum/6-news-and-publicity/246161-cb-activity-6-0-0-beta-1#335232
In addition to this native support for CB GroupJive and CB Gallery are now provided. Now you can enable activity streams, likes, and follows for your CB GroupJive groups. This has built in support for toggling the activity stream off/on per-group as well. Activity streams for groups are enabled by default on install.
For CB Gallery comments and likes are now supported natively and can be toggled on within each gallery individually or globally. Comments are globally enabled by default.
Several activity logging parameters have also been toggled on by default. Mainly those pertaining to creation of new content. This is to give a better experience on install.
Article comments are also toggled on by default. This again is to give the feeling of a more complete experience on install.
SEO URLs are now supported for activity posts, activity embeds, comment posts, and notification URLs. These will be structured as follows for example.
Activity Post: /post/ACTIVITY_ID
Activity Embed: /embed/ACTIVITY_ID
Comment Post: /comment/COMMENT_ID
Notification: /notification/NOTIFICATION_ID
These will always be prefixed with whatever your menu items menu alias is so typically you'll have URLs like the following.
domain/activity/post/32
With "activity" being the menu alias you can of course customize that in your Joomla menu item.
There are several internal API and performance adjustments as well to improve some responsiveness and some CSS styling fixes.
Beta 3 will be primarily aiming to implement internal Notification logging support. This would allow you to easily toggle on logging various notifications without a need for CB Auto Actions. However Beta 3 will be delayed shortly. The reason for the delay is Joomla 5 RC has released. We will be taking some time to do a thorough test of CB on Joomla 5 RC to ensure we're ready for day 1 release with full compatibility.