Community Builder (2.4.6)
Social websites go far beyond Facebook look-a-likes and CB has literally hundreds of built-in features and can be extended with extra (free or commercial) add-ons from the CB Team and other parties that will help you realize your very own - tailored to your specific needs - social networking website.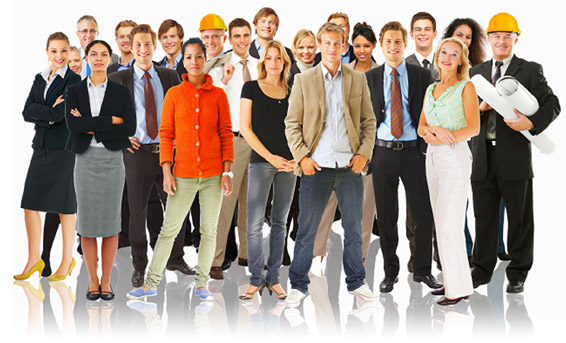 At a Glance
Most powerful, yet simple and Free, Social Networking solution for Joomla.
Online Community
Transform your Joomla users into a thriving online community. Your users, your way, on your site will help you achieve your highest engagement goals.
Open Source
Everything you download from Joomapolis - whether free or paid - is GPL v2 licensed. This means that you can install it on all your websites and use it forever.
Learn more
about your GPL v2 privileges.
Secure
Quality and security comes by design. Best practice coding and peer reviews help us produce top notch secure code for your websites. Community Builder is one of the most secure scripts available for Joomla.
Huge Community
We have been here for over 10 years and still growing. The 500+ thousand Joomlapolis users comprise the largest extension community for Joomla. Community Builder powering over 8 million websites worldwide.
Profiles
Users feel at home on your website with their own space.
They can pick their profile image and canvas image and also complete other information your Community Builder configuration calls for.
Profile apps can also be configured to let users share even more content with other community members.
Every site is unique in its social networking needs. User profiles are no exception. Customize how your users profiles display through fields, tabs, add-ons, and more!
Learn more with our Free CB Primer Book
Get your Free Community Builder Primer Book and learn more about this powerful open-source extension and how it can take your Joomla website to the next level.
Fields
Content is king and fields will help capture user data on profile pages during registration process or profile updates.
24 built-in field types (text, checkbox, image, video, file, etc.) are available and can be used to create as many fields your social network needs.
Make fields read-only, mark them for inclusion on your registration form, enable searching and other field properties let you fine tune your community setup needs.
Registration
Capture important user data and organize your community admitance workflow process.
Some communities are virtually open. Sometimes a screening process is needed.
The Community Builder registration process lets you capture important data and configure your workflow approval process.
Email confirmation and moderator approval features will help you handle your special needs.
Need dedicated support?
Subscribe now and have access to our support forums or give our documentation a try!
Userlists
Showcase your community members and promote interactions with user lists.
Create as many user lists as you need. Each list can show the fields you want and can be configured to be accessible by the users you want.
Grid or table layout, Filtering, sorting and searching functionlities give you the extra tools to make things look and work the way you want.
Plugins
Plugins can be installed/enabled to add
engaging applications
on user profiles.
Built-in integrations for Joomla and for major free Joomla extensions (Kunena, uddeIM and K2).
You can install extra - free or commercial - CB Plugins to add even more functionality.
Browse through
our add-ons list
to find what you need or consult the
Joomla Extensions Directory
for CB specific extensions.
Wish to add social to your Joomla site instantly?
CB Quickstart includes Community Builder, CB Activity, CB Gallery, CB GroupJive, and much more, configured for a social networking site. Includes many basic member profile fields required for a social site and already defined privacy controls for numerous profile features. This Joomla extension package will quickstart your social site!
Community Builder is simply the very best thing ever created. I am becoming a subscriber to download the additional plugins they have. I recommend the cb system for all. This is much better than. other(s).
First time user developing a family web site. Perfect component running smoothly. Thanks for the hard work.
Incredible Component - Great Development Team! Community Builder and the team are a true Open Source GPL group. They offer commercial extensions (CBSubs) but the core component Community Builder is still FREE to download, use and modify and it works and works well with an array of features and customization that is remarkable.
Open Source
Everything you download from Joomapolis - whether free or paid - is GPL v2 licensed. This means that you can install it on all your websites and use it forever.
Learn more
about your GPL v2 privileges.