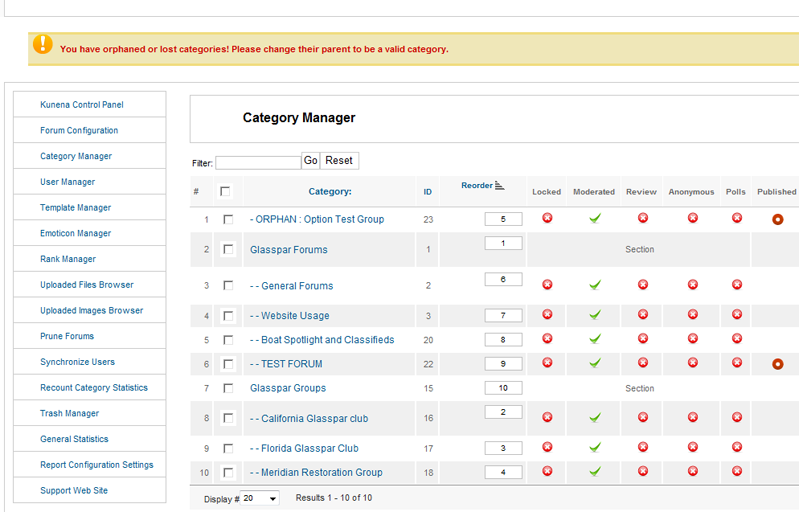 OH, that may be the problem. I set it up the way I did with the old versions. One category (section) and all the groupjive forums are under that category.
So whenever I make a save in a groupjive group, the forum for that group shows as orphaned in Kunena. Then I have to go into that specific category and set it back to being under the correct section.
so are you saying that there needs to be a hidden category (section) for each groupjive forum? I've attached a screen shot with my configuration showing the orphaned forum. It should be under the section called "Glasspar Groups". Easy to put it back but I have to keep doing it.
Thanks,
Michael