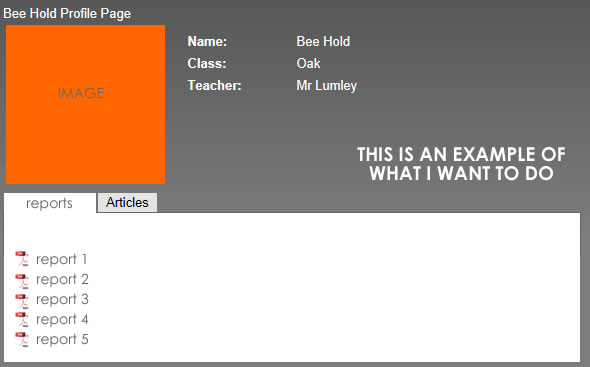 Hey Everyone,
I hope someone out there can help me!
I have been given a task by a client to include a profile area on their website. I am using The Community Builder which I think is fab so far! One element they are after is to list progress reports for individual that's logged into the website. These reports will all be PFDs.
I have spent most of my day searching for a plugin that lists documents but I am having no luck.

I did wonder if I could make a tab on the profile to show an article so I could place a module I have used to list the reports (if this makes sense)