As far as I can tell my understanding of CBPrivacy is that it permits you to set privacy settings for your users so they can choose to hide or make visible everything in a
tab
as well
field items
within a tab.
I figured out what I needed to do to make the tab privacy parameter active, but can't seem to figure out what I'm not doing properly to get the individual field within that tab to be hidden (assuming of course the user makes the tab visible, but only wants certain field to be seen). If the tab is made hidden, it wouldn't matter what the item setting was.
1. I activated (Published) the CB Privacy plugin
2. Activated the Privacy_setting in the Field Manager (Figure 1)

3. Changed the parameter within the chosen field cb_phone (Figure 2)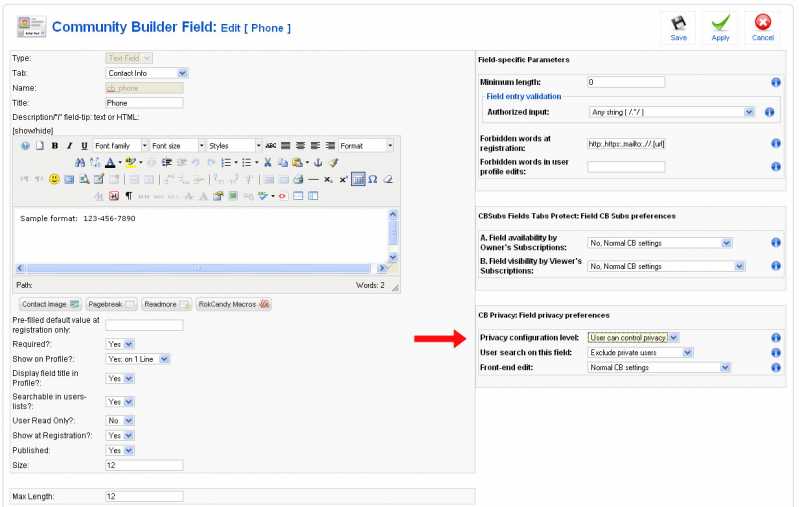 I was expecting to see the drop down next to the field, but not sure why I don't see it. (Figure 3)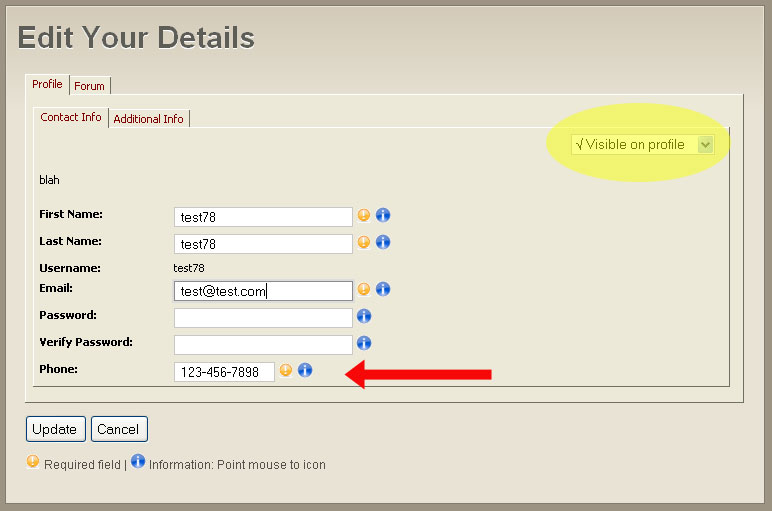 Any ideas what I'm doing wrong or not understanding about this plugin?
Thanks.