Hello guys,
No longer understand where the english strings are comming from...
System;
joomla 1.7.1
CB 1.7
CBSubs 1.2.2
CB Paid Subscriptions English Plugin Installed and Enabled
Method Applied;
1 - downloaded english.php from /public_html/components/com_comprofiler/plugin/language/cbpaidsubscriptionenglish
2 - translated 99% of the strings with notepad and saved over original english.php with UTF-8 encoding
3 - uploaded translated english.php overwriting the original file on the server
4 - registered as a user, activated registration, logged in and selected to upgrade subscription via CB profile tab
As you can see in attached image joomla recognizes the user as pt-BR the default fronted language (note the search field marked in red showing pt-BR string) but CBSubs insists in showing the strings in english.
Going extreme I`ve downloaded the whole public_html structure and performed a search for "Your membership for payment" on the whole folder and the only place it was found was on ...cbpaidsubscriptionsenglish\english.php that is actually like this; "Your membership for payment:" => "Sua matrícula para pagamento:",
What is going on? How can this be fixed? I`m also attaching the translated file that you may make available to pt-BR users. More than happy to translate the backend as well if you`d like to generate a pt-BR instalation for CBSubs 1.2.2.
Thanks,
Andre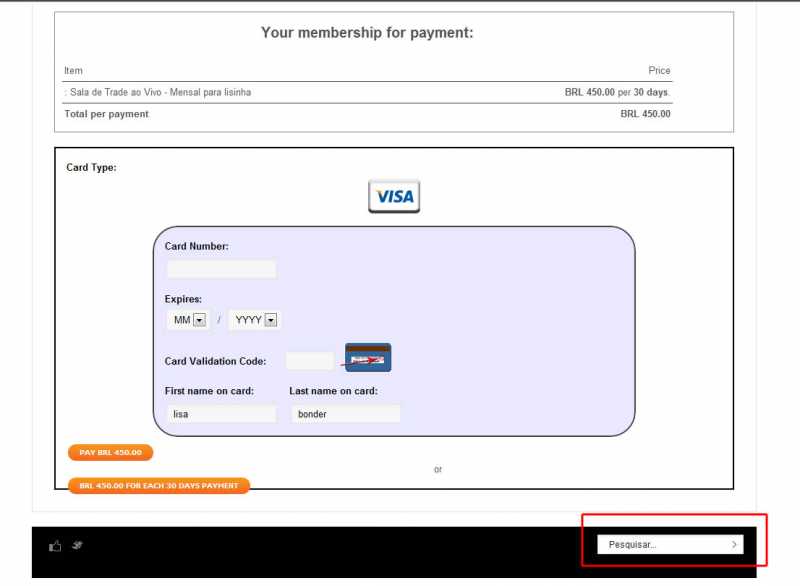 File Attachment:
File Name:
english.zip
File Size:12 KB