CB Privacy 6.0.0 is here and with it comes some great new privacy features. From blocking users to simplified privacy controls. Check out the great new features below.
First up is the new User Blocking feature. With this your users will be able to block other users from accessing their profile and from communicating with them (blocks email form, PM form, and connection requests). It will also cause any privacy controls on tabs, fields, and other content to automatically fail for a blocked user resulting in them being unable to view that content. Your users will be able to easily manage their blocks if they choose to unblock someone as shown below.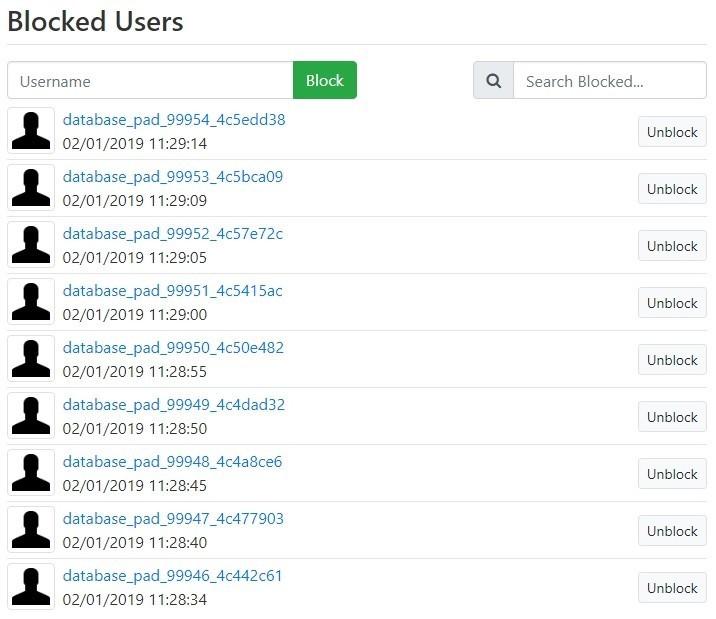 Your users can also block other users while viewing their profile from the new CB Menu option under the View menu item. That's not all though. In addition to this we've made it easier for your users to change their privacy controls with a consolidated simple privacy mode. When enabled it will dynamically generate a Privacy tab optionally for profile edit and registration that moves all of your tab and field privacy controls to. This gives your users a single location to control their profile privacy so they don't have to hunt around for individual privacy controls as shown below.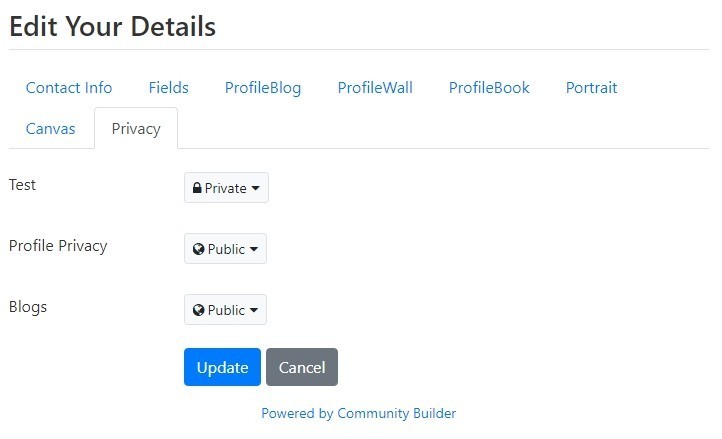 It will automatically pull the tab and field titles for display under this consolidated tab, but you can even customize that. When editing a tab or field with simple privacy enabled you'll notice new parameters under Integrations > CB Privacy that let you add a customized title AND description for the simplified view!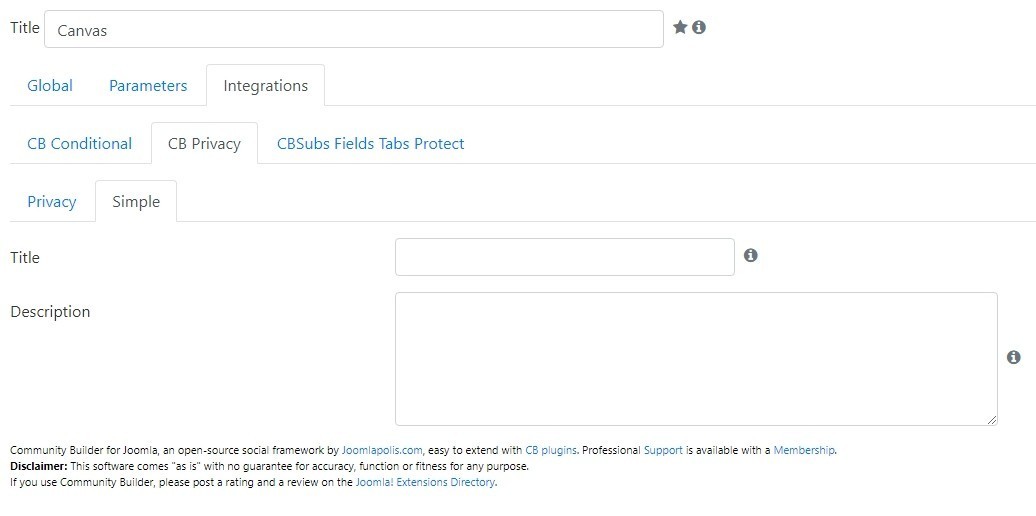 Next up is the new Export Profile field. This field will allow your users, without needing a moderator to exhaust their time, to export their CB profile data. They will be asked to confirm their email and be given a URL to export their data for 24 hours. This keeps it safe and secure while allowing hands-off profile exporting. It's as simple as clicking the link shown in profile edit and since it's a field you can move it wherever is needed.

In addition to this you can now create Privacy fieldtypes. This includes specifying a custom Asset to protect. This primarily is used to allow you to have a more complex privacy setup as you could use these fields to provide similar experience as simplified privacy mode, but with significantly more control over where the fields are placed and what features they have. Hope everyone likes the new features and look forward to continuing to improve CB Privacy with every release (remember there's always room for improvement!).
For those wanting a full changelog you can find it below on our forge.
https://forge.joomlapolis.com/projects/cb-privacyplugin/issues?query_id=141