CB Auto Actions 8.0.0 has arrived with some great new features. The long awaited rewrite to Auto Action conditions is here, usage limits per auto action, and more! Check it out below.
First up is the conditions. Many of you are familiar with the AND/OR usage that was implement in CB Conditional. This same great usage is now in CB Auto Actions. This allows for MUCH more control over who has access to an auto action. In addition to the AND/OR implementation the core conditions such as usergroup, view access level, field selection, and more from CB Conditional are now in CB Auto Actions conditions making it that much easier to configure your conditions. Take a look at this great new addition below.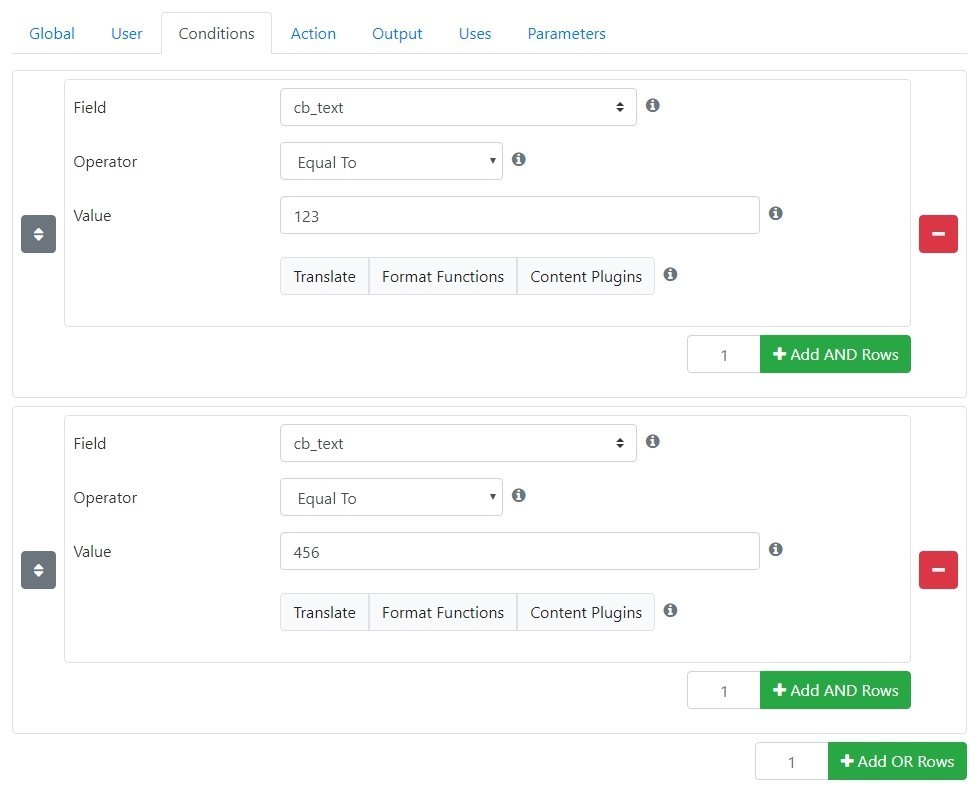 Next up is the usage limits. Have you ever wanted to limit an auto action so it can only be used once per user per day? Ever wanted an auto action to run 10 times and be done? Now you can! The used limits for auto actions function with a total use limit AND per user use limit. The user use limit can be use a field value as its limit so you could even have CB Paid Subscriptions increment the limit allowing for paid usage of auto actions and more! You'll find the new configuration shown below is just another tab within your auto action.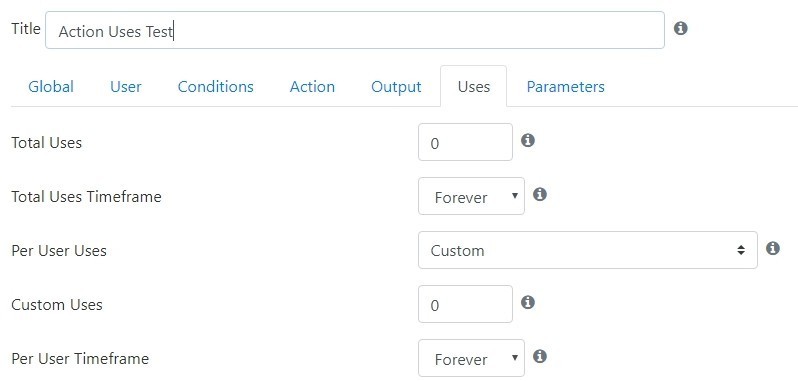 Now to something that many have been waiting for. Finally batch processing is now supported for Internal Users trigger usage. You can now specify how many users it should process per run. This will greatly improve performance for Internal Users auto actions that will parse through your entire user base. Simply configure how many users to process per batch in CB Auto Actions as shown below and each run of the internal users URL will process that amount of users with the next run processing the next batch of the same amount.

I hope everyone enjoys all the great new features and look forward to hearing about your awesome new use cases. For a full change log see the below forge URL.
https://forge.joomlapolis.com/projects/cb-cbautoactions/issues?query_id=116