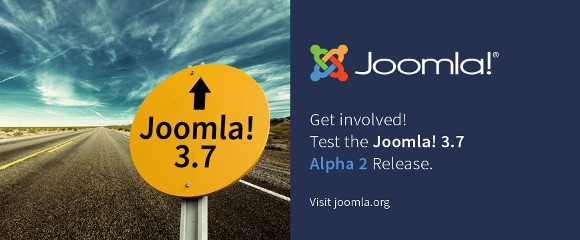 Joomla 3.7 Alpha 2 has been released for testing and it has some impressive new features!
Already since the Alpha 1 release, the 3.7 series has rolled out for testing the new Custom Fields feature and the new URL Routing feature.
There are two more interesting features worth mentioning in this Alpha 2 build:
Multilingual Association Manager
This allows you to make translations from content into another language using one interface making things simpler for multilanguage websites.
You can read the detailed tracker description to learn more.


Backend Admin Menu Manager
With this feature you can create and use a custom admin menu that exists beside the preset admin menu. This will make rolling out new backend admin menus easier and the end result should be a much more friendly interface for special administrative groups.
More information about this can be found in the feature tracker item.
For a full list of Joomla 3.7 features you can study the 3.7 features tracker list.
Joomla is asking for our help to test these new features and to get Joomla 3.7 out.