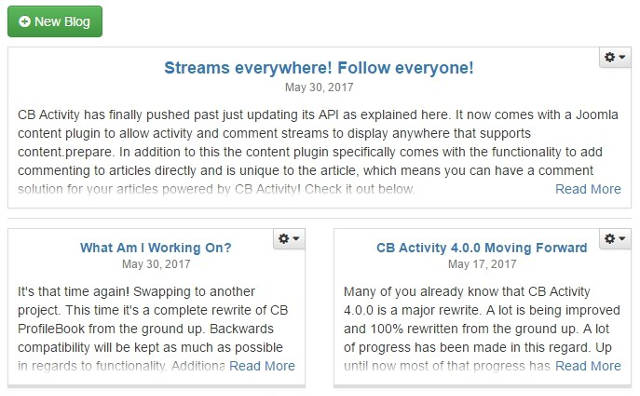 CB ProfileBook 3.0 available for download by all paid members!
CB ProfileBook 3.0 is a complete redesign of the 3 built-in applications tabs (CB ProfileWall, CB ProfileBook and CB ProfileWall) and the module.
The new design now supports templates and is even more mobile device friendly. There is also an administrative panel in the backend that gives admins more control to manage user entries.
Our demo site has already been updated, so you can see it in action there and you can also learn more from Kyle's blog.