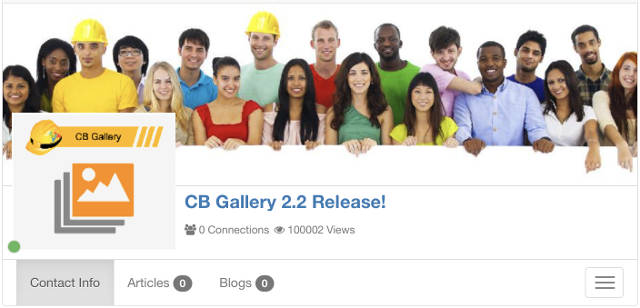 CB Gallery 2.2 is here with 12 new features and 14 bug fixes!
CB Gallery 2.2 is a feature rich release with many great additions.

Here is a short list of some of the new features:
Improved performance with smart file chunking and photo preloading
Client side resizing support for EXIF orientation
New content bot usages for displaying individual inline gallery entries and urls
Improved integration with CB Activity for better activity display
Join the forum discussion to see a full changelog and see the new features in action on our demo site!