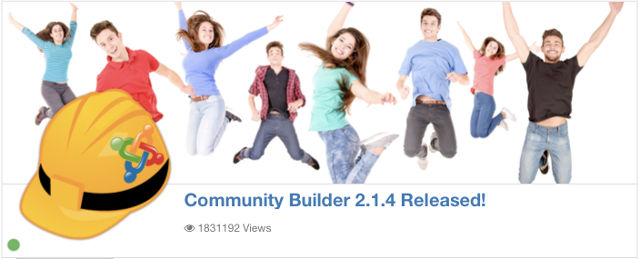 Community Builder can be freely downloaded by all registered members
We just released Community Builder 2.1.4 with 17 new features and 24 bug fixes (see discussion for full changelog).
Our favorite CB 2.1.4 features are:
New time-only field type brings built-in CB field types to 24!
Install from Web single button update for all out-dated CB plugins lets you quickly update your website with one click.
Better file-uploads with pre-processing.
Better handling of touch events on mobile devices.
CB 2.1.4 is a simple one click upgrade for all CB 2.0+ websites (as always you should first take backup and test your upgrade on a cloned site).