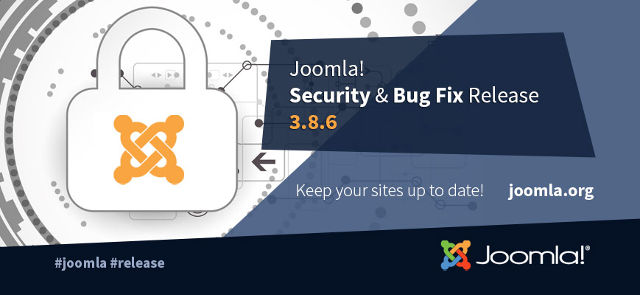 Joomla 3.8.6 is here - a security and bug fixes release!
The Joomla project team has released version 3.8.6, a security and bug fixes release.
Community Builder 2.1.4 (latest build) and all Joomlapolis add-ons work just fine with Joomla 3.8.6.
This is an important maintenance release for a few Joomla 3.8.5 regression bugs and a recommended upgrade for all Joomla 3.x series sites. As always, before any Joomla upgrade on your live website, take a backup just in case anything goes wrong.
The security fix addresses a low level SQLi vulnerability in User Notes and the bug fixes address various Joomla 3.8.5 regressions (session management and cookies improvements), PHP 7.2 compatibility issues and other bugs.
You can learn more about these bug fixes by reading the Joomla 3.8.6 announcement.