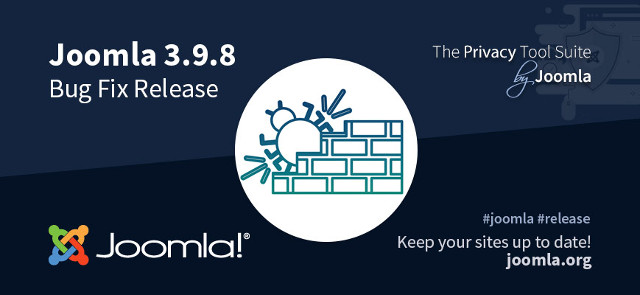 Joomla 3.9.8 is here - a regression bug fix release for the Joomla 3.9.7 security and bug fixes release!
The Joomla project team has recently released version 3.9.7 that addresses three security vulnerabilities fixes and over 40 bugs and improvements.
Security Issues Fixed
Low Priority - Core - CSV injection in com_actionlogs (affecting Joomla 3.9.0 through 3.9.6)
Low Priority - Core - XSS in subform field (affecting Joomla 3.6.0 through 3.9.6)
Low Priority - Core - ACL hardening of com_joomlaupdate (affecting Joomla 3.8.13 through 3.9.6)
Bug fixes and Improvements
Batch system: Copy permissions of modules and categories
Progessive cache improvements
Fix to avoid duplicated custom fields in com_content
RTL improvements
Removal of the unofficial French Help Server
TinyMCE improvements
RSS: Fix to display the right category
Media Manager: Fix directory traversal for symlinked folders
User registration: Correct http schema used
Community Builder 2.4.2 (latest build) and all Joomlapolis add-ons work just fine with Joomla 3.9.8. You can see everything in action on our demo site.
Joomla 3.9.8 is a highly recommended upgrade for all Joomla 3.x series sites - you should upgrade immediately.
As always, before any Joomla upgrade on your live website, take a backup just in case anything goes wrong.
You can learn more about the fixed bugs by reading the Joomla 3.9.7 and the Joomla 3.9.8 announcements.