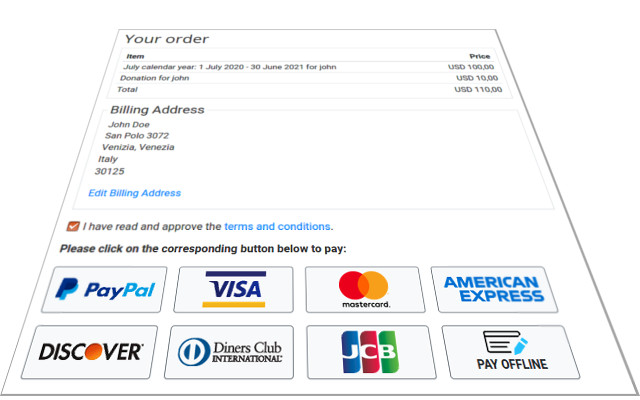 CB Paid Subscriptions (CBSubs) 4.5 is here with 20 new features and 15 bug fixes!
CB Paid Subscriptions (CBSubs GPL) 4.5 is a features and bug fixes release that streamlines and modernizes the payment experience.

The main features in this release are:
Completely redesigned modern checkout user experience
Compact basket display
Redesigned billing address editing
New selection of payment method and credit-card form (with new icons)

Ajax powered coupon handling
Stripe gateway improvements (new payment methods, ability to change payment method for recurring subscriptions, and more)
iDevAff coupon code support
CBSubs 4.5 is available in our Downloads section and simply requires an active subscription to CBSubs. It is a highly recommended upgrade and works great with latest CB 2.4.7.
Note that the CB Paid Subscription menu at top of administration area have been moved from CB to CBSubs in CB 2.4.7 and CBSubs 4.5.0. This means that you might need to adjust the CB Admin module setting as described in Kyle's forum post.
Full changelog is available and Kyle's release blog is recommended to learn more about CBSubs 4.5's checkout experience redesign.