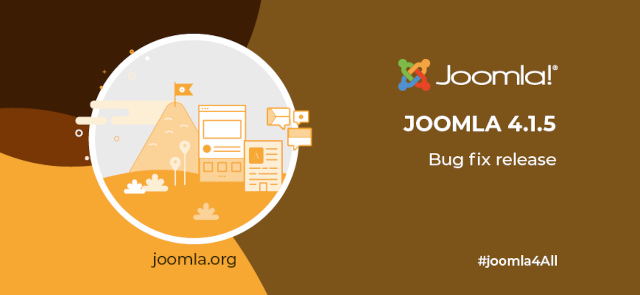 Joomla 4.1.5 and 3.10.10 are here!
Joomla 4.1.5 and Joomla 3.10.10 have just been released last week!
Both are maintenance releases for previous Joomla releases and smooth upgrades.
And during this time, with the Joomla 4.2 Beta 2 already released too, Joomla is moving full speed ahead!
Joomla 4.1.5 includes 53 minor improvements and bug-fixes. Main items are:
Improved inline help
Improved categories selection in blog layouts
PHP 8.1 deprecation warnings fixes
Joomla 3.10.10 has 2 minor bug-fixes:
Numeric tags links fixed
Improved messages and upgrade behavior when the host's PHP and MySQL versions are outdated compared to Joomla 4's prerequisites.
Joomla 4.1.5 and 3.10.10 are recommended easy upgrades for their respective versions..
Community Builder 2.7.2 latest build and all Joomlapolis add-ons run just fine on these solid new Joomla releases.
You can learn more about these new features by reading the Joomla 4.1.5 and 3.10.10 announcement.