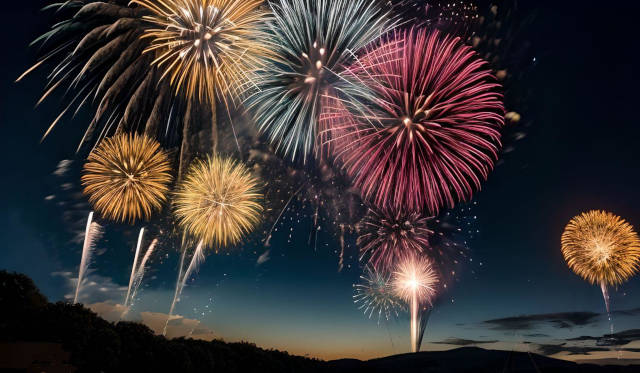 🎉 Celebrate with Us: Community Builder's 19th Birthday and Joomla!s 18th Anniversary! 🥳
 The time has come to break out the virtual party hats and pop some confetti cannons because we've got not one but two fantastic reasons to celebrate! Community Builder is turning 19, and Joomla is hitting the big 18. 🎉
🌟 Remembering Our Roots: A Walk Down Memory Lane with Community Builder
It all started on August 30, 2004, when Community Builder (CB) made its debut with version 1.0.0 beta 1 (even the Internet Archive has catched it immediately in 2004!). It was like welcoming a new friend who would transform our Mambo and Joomla websites into bustling social hubs. CB began with the basics—user profiles and community building—and oh boy, what a journey it's been!
From avatars and messaging to enhanced privacy controls and customization galore, CB evolved with each release. It introduced features like the Activity Stream, advanced userlists, and many add-ons like CBSubs for subscription management. Millions of downloads later, CB is the go-to choice for building thriving online communities!
💡 Enriching Community Builder: Explore Our CB Add-Ons
As we celebrate Community Builder's remarkable journey, we'd like to shine a spotlight on the incredible contributions of our supportive members. With a Professional or Developer membership, you gain access to a treasure trove of CB add-ons that have been meticulously crafted over the years, enhancing the capabilities of Community Builder.
Our collection includes a range of powerful extensions, each designed to elevate your community-building experience. These add-ons make Community Builder even more flexible and tailorable to a broad range of uses, ranging from clubs to corporate websites and large governmental organizations.
For instance, CB Paid Subscriptions (CBSubs) revolutionizes subscription management, making it a breeze to handle memberships and subscriptions. With CB Activity, you can create dynamic and engaging activity streams that keep your community members informed and connected like never before. And CB GroupJive empowers you and your users to create and manage user groups, effectively turning them into mini-communities. It also enables you or your group administrators to organize events, send invitations, and allows their mini-communities members to share photos, videos, files. It also seamlessly integrates with forums. As last but not least example, extensive privacy can be handled through CB Privacy add-on. All these extensions have also been made available as a pre-configured CB Quickstart installer.
🌟 Active Engagement: Our Thriving Forums
What's more, our thriving forum serves as a vibrant hub where the community actively participates in discussions, asks questions, and provides invaluable feedback and suggestions. It's this active engagement that guides us in continuously improving CB and its add-ons, ensuring they meet your evolving needs.
🚀 The Future Beckons: Get Ready for CB Activity 6.0 and CB 3.0!
While we're reminiscing about the past, let's also talk about the future! Get ready for a soon release of a major completely rewritten CB Activity 6.0 add-on, which is in the making since over a year. And Community Builder 3.0 should be coming your way next year! Maybe even around the 20th birthday of Community Builder ? This won't be just a release; it will be a community engagement revolution. We've listened to your feedback and will be rolling out a treasure trove of features that will dazzle Joomla website administrators and community managers alike.
🤪 The Funny Fact: CB 2.8.1—Released Exactly on CB's 19th Birthday!
Here's a quirky little tidbit to keep the party vibes going: CB 2.8.1 was just released, and guess what? We just realized that it landed precisely on the 19th anniversary of CB's first public release. Talk about perfect timing! Check it out here!
🎂 Joomla's 18th Birthday: A Dynamic Duo of Excellence
We can't party without giving a shout-out to Joomla, which turned 18 also in August! Joomla has been our partner in life, helping us create vibrant online communities and websites that defy the ordinary. Together, we've championed the cause of open-source software, and the web is all the better for it.
💪 The Power Duo: Community Builder + Joomla
Now, let's talk about the dynamic duo—Community Builder and Joomla. When these two join forces, magic happens! The combo brings you a world of possibilities with:
Easy Community Building: Seamlessly integrate CB into your Joomla site to create user-centric communities, whether you're a school, a multinational corporation, or an NBA team.
Cutting-Edge Innovation: The power of open-source collaboration means you're always at the forefront of innovation. Expect features that cater to your evolving needs. Use our powerful CB Auto-Actions and Joomla 4 Workflows to bring powerful automation to your website and beyond!
Tailored Experiences: With CB's customization options and Joomla's flexibility, and thousands of third-party Joomla open-source extensions and templates you can tailor your community website to perfection. This flexibilty without coding is truly unique in the web industry.
🌟 Conclusion: Time to Celebrate and Get a Gift!
Alrighty then, grab your favorite beverage, get those virtual confetti cannons ready, and let's have a blast celebrating these fantastic milestones. As we raise our glasses to Community Builder's 19th birthday and Joomla's 18th anniversary, let's remember all the good times and exciting moments that have brought us here.
But guess what? We've got something special just for you! To make this party even more fun, we're offering a birthday present—a cool birthday discount with an exclusive birthday coupon code CB-19-YEARS, that will give you 25% off all our memberships for new subscriptions and renewals during next 48 hours! It's our way of saying thanks for being a part of our Community Builder family.
So, keep an eye out for CB Activity 6.0 and Community Builder 3.0 — it's going to be a hoot, and together, we'll keep building awesome, user-friendly communities that go above and beyond.
Here's to many more years of good vibes, great conversations, and incredible open-source adventures!