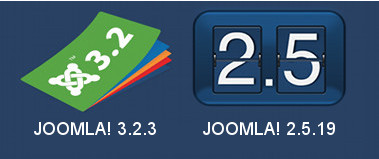 Joomla has released version 3.2.3 and 2.5.19.
Both releases address security issues and all sites should upgrade to these latest releases.
Joomla 3.2.3 addresses 1 high priority (Joomla 3.x sites should upgrade asap) and 3 medium priority security bugs, whereas Joomla 2.5.19 addresses 2 medium priority security bugs.
Community Builder 1.9.1 has been tested with both these releases and works fine.
Since the thusrday release of these new Joomla packages, we have been monitoing public feedback and we believe that these 2 packages are very stable with no significant reported issues. Thus, Joomlapolis recommends that all Joomla websites upgrade to these new releases.
Our latest stable Community Builder 1.9.1 is compatible with all Joomla versions and is a recommended free upgrade for everyone.