Joomla Day France 2014 is taking place in Paris on the 23rd and 24th of May and JandBeyond 2014 is happening in Germany between May 30th and June 1st and CB Team members will be attending and presenting in both events.
Beat will be speaking in French and presenting Community Builder 2.0 in France. This is a great opportunity for all our French community builders to meet Beat in person and natively discuss any Joomla or Community Builder topic of interest.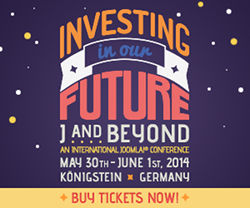 Both Beat and Nick will be attending this year's JandBeyond event which is being sponsored by Joomlapolis for the fifth concesutive year!
Beat will be presenting a session on the new XML MVC AhaWow engine technology (used in CBSubs and CB 2.0) humoristically titled "Honey, I Shrunk the Code" and Nick will be motivating the Joomla community to "Make Joomla THE solution for online documentation".
If you are able to attend JAB14. make sure you flag down Beat and Nick for a beer and a discussion session. If you are not able to attend, you will still be able to view the presentations courtesy of our Joomlapolis Video sponsoring.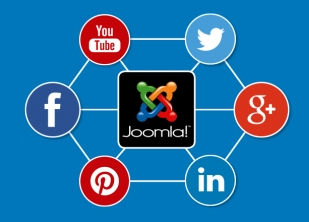 We are also assisting and gift sponsoring the Joomla Social Conference 2014 in Budapest, Hungary. This is not an official Joomla conference but it is very interesting as it is focused on the use of Joomla for social networking and community building. A Community Builder session is scheduled to present CB related social newtworking features and we are working with the presenters to assist them with the presentation preparation.
The CB Team is always available to assist Joomla User Groups to promote Joomla and Community Builder solutions to their users. Any JUG representative may contact us to discuss how we can help them spread the Joomla love.