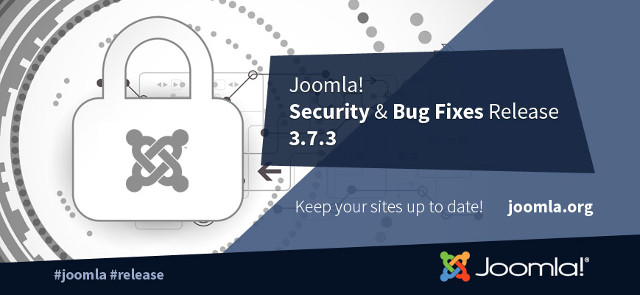 Joomla 3.7.3 Security Release - All 3.x websites need to upgrade!
The Joomla Team has released Joomla 3.7.3 which contains 3 security fixes that affect all Joomla 1.7.3 to Joomla 3.7.2 websites. One of the vulnerabilities also affects Joomla 1.5 websites.
In addition to the security issues, Joomla 3.7.3 also fixes over 230 bugs.
The Joomla Team strongly recommends that all websites upgrade to version 3.7.3.
Community Builder 2.1.2 works just fine with this new Joomla release.