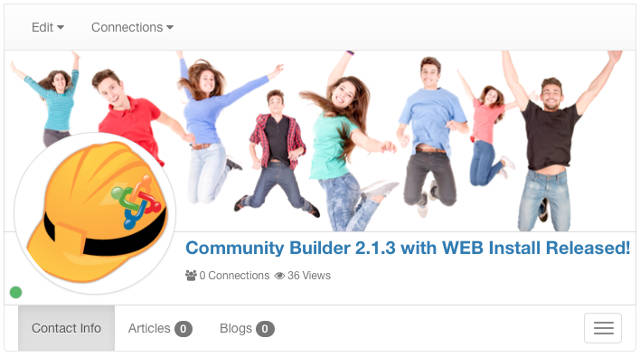 Community Builder 2.1.3 is available for download
Community Builder 2.1.3 is here!
It is basically a maintenance release, but it does have 5 new features / improvements and 18 bug fixes.
Its main new feature is the install from WEB functionality that Kyle has blogged about.
CB 2.1.3 is a recommended upgrade for everyone. As always take a precautionary backup before upgrading.
Join the discussion below to view the CB 2.1.3 changelog.