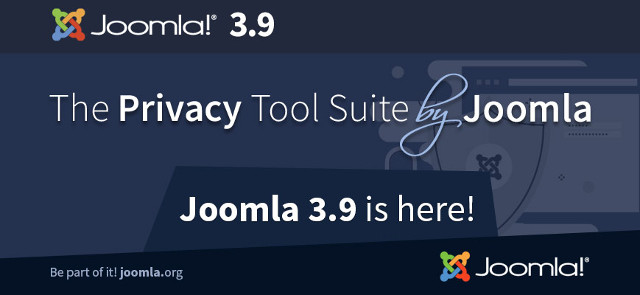 Joomla 3.9 is here - the Privacy Tool Suite release!
The Joomla project team has just released Joomla 3.9 that has over 250 improvements and the highly anticipated Privacy Tool Suite.
The latest nightly build of Community Builder 2.2.1 and all Joomlapolis add-ons work just fine with Joomla 3.9 also when the Joomla privacy tool suite is enabled. You can see everything in action on our demo site.
The CB Team is preparing to release Community Builder 2.3 that will have have the new private messaging functionality and Joomla 3.9 compatibility.
We are working on Comumnity Builder 2.4 including a new free core CB Joomla Privacy plugin that extends the Joomla 3.9 Privacy features.
You can learn more about the Joomla privacy tool suite by reading the Joomla 3.9 announcement.