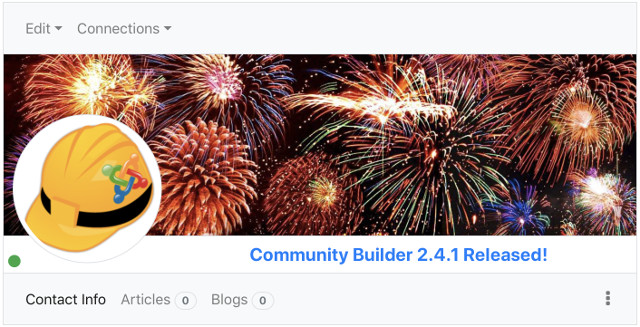 Community Builder can be freely downloaded by all registered members
We just released Community Builder 2.4.1 with 3 new features and 13 bug fixes.
Community Builder 2.4.1 is a primarily a bug fixes release that is a recommended upgrade for all CB sites.
Our demo website has already been updated to Community Builder 2.4.1, so you can see it in action along will all our Joomlapolis add-ons.
As always, you should first test on a cloned environment before upgrading your production site.
A detailed changelog is available in the discussion thread.