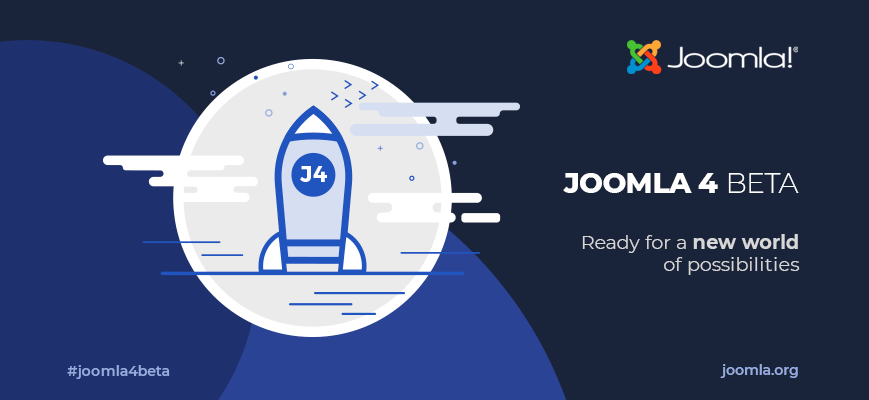 Joomla 4.0 beta 4 and Joomla 3.10 alpha 2 are here
The fourth beta of the Joomla 4.0 just got released, along with the second alpha of Joomla 3.10.
Joomla 4.0 beta 4 with over 100 bug fixes compared to beta 3 and many additional improvements is yet another step in the Joomla 4 development process.
We are excited by Joomla 4's improvements and are advancing really well on the Community Builder adaptations for Joomla 4. We have now an internal build that runs on both Joomla 3.9 and 4.0 beta 4. This feature will make the upgrade of Community Builder sites running on Joomla 3.x to Joomla 4 much easier.
You can take Joomla 4 beta 4 for a spin using the launch.joomla.org site or you can just download and install on your local or hosting environment. Make sure you help the development process by submitting any issues you identify on the Joomla tracker site.
Joomla 3.10 alpha 2 is a bridge release. You can update your current Joomla 3.9 website (best to clone first) to Joomla 3.10 a2 and then upgrade to Joomla 4 b4. This way you will be able to test run your website on Joomla 4.
The Joomla team is also reaching out to third-party (extension and template) developers to provide feedback regarding cross release compatibility. The CB Team has started testing our Joomlapolis addons and is providing feedback to Joomla too.
For detailed changelogs and roadmap/timeline perspective, please read the Joomla release announcement.