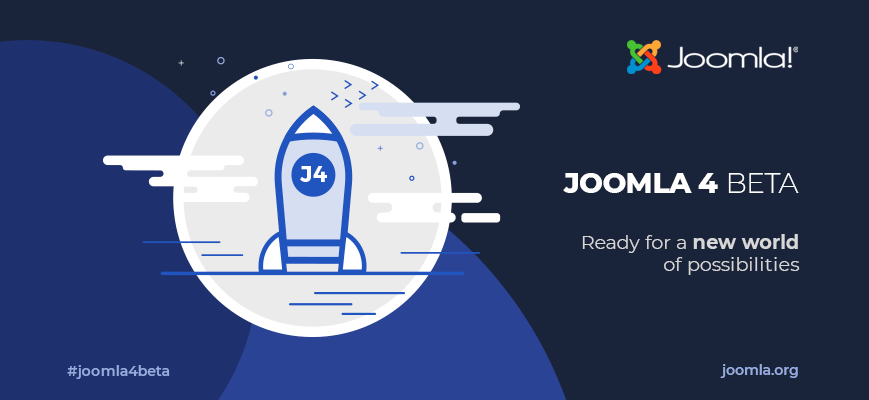 Joomla 4.0 beta 7 and Joomla 3.10 alpha 5 are here
The seventh beta of the Joomla 4.0 just got released, along with the fifth alpha of Joomla 3.10.
Joomla 4.0 beta 7 is expected to be the last beta before the Joomla 4 Release Candidate that is scheduled for March.
We are excited by Joomla 4's progress and are looking forward to the Release Candidate phase. Community Builder adaptations for Joomla 4 have already been incorporated in Community Builder 2.5.
You can take Joomla 4 beta 7 for a spin using the launch.joomla.org site or you can just download and install on your local or hosting environment. Make sure you help the development process by submitting any issues you identify on the Joomla tracker site. You can also install CB 2.5 on your Joomla 4 b7 test site and give any feedback or findings on our forums.
Joomla 3.10 alpha 5 is an iteration to get Joomla 3.10 ready same time as Joomla 4.0. It supports both Joomla 3 and Joomla 4 extensions and will allow a smooth upgrade between Joomla 3.9 and 4.0. If you would like to test this upgrade process with a clone of your site, please refer to the Joomla 3.10 transition instructions in the Joomla announcement. Please keep in mind that alpha and beta releases are not intended nor recommended for live sites.
For detailed changelogs and roadmap/timeline perspective, please read the Joomla release announcement.