I have been a member of joomlapolis for about 10 years
I just paid my membership for CBuilder and CB subs again so I can get support from this forum
My Host is Hostgator this is what my conversation with them said.
As I keep asking you and you keep telling me a story about things that don't answer my questions look.
In phpmyadmin I have file see attached says DYNAMIC
OK SEE. SO MY QUESTION IS You are saying It is important to know that the changing to ROW_FORMAT: DYNAMIC is custom, and something you will have to contact a third party to perform for you.
In phpmyadmin I didn't change anything and it says
ROW_FORMAT DYNAMIC
see attached says DYNAMIC are you saying there is another setting somewhere to change?
ROW_FORMAT: DYNAMIC
Hello,
Thank you for contacting HostGator.
If you are seeing that it is enabled for phpMyAdmin, then I would assume there is nothing else to do. The entire situation with ROW_FORMAT is not with in our scope of support. We are not able to answer question you ask if they are not with in our scope of support. The reason we have said that you would need to update the ROW_FORMAT on your own, does not mean that it is not already setup. It just means that we will not be able to assist with that settting at all. Since you have provided a partial screenshot showing the ROW_FORMAT being set to dynamic. Then there does not seem to be anything else for us to assist with going forward. All of the settings you were asking about that we can look into are already set.
????????????????????????????Please let me know if you have any further questions or concerns.
???????
Sincerely,
Kyle B.
Tier 4 Web Administrator
HostGator.com
I've spent a lot of money on this project which the team has helped me.
I have this problem that looks like it should work . But it doesn't..I need support for this It looks like it should work.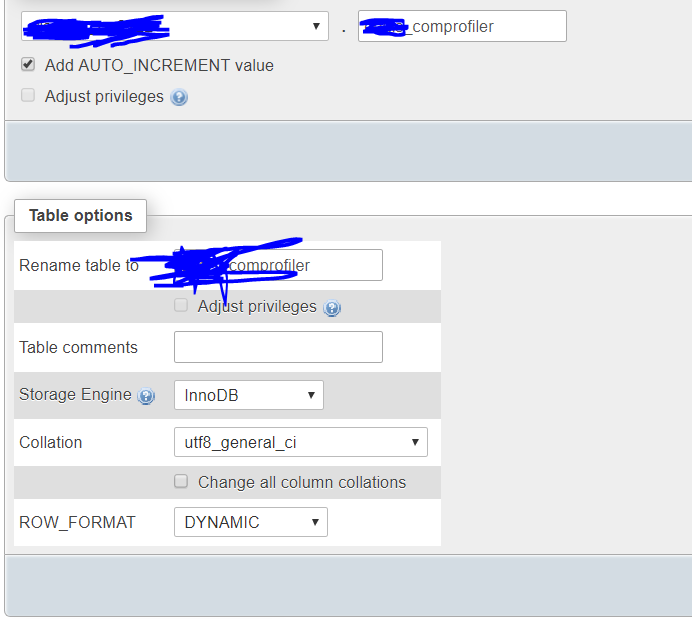 I can't even edit or add new CBuilder members.
Thanks