A powerful package including Community Builder, CB Activity, CB Gallery, CB GroupJive, and much more configured for a starter social networking site. Includes many basic fields required for a social site like Birthday, Address, Gender, Religion, Work, Education, and much more. Already defined privacy controls for numerous profile features. This package will surely quickstart your social site!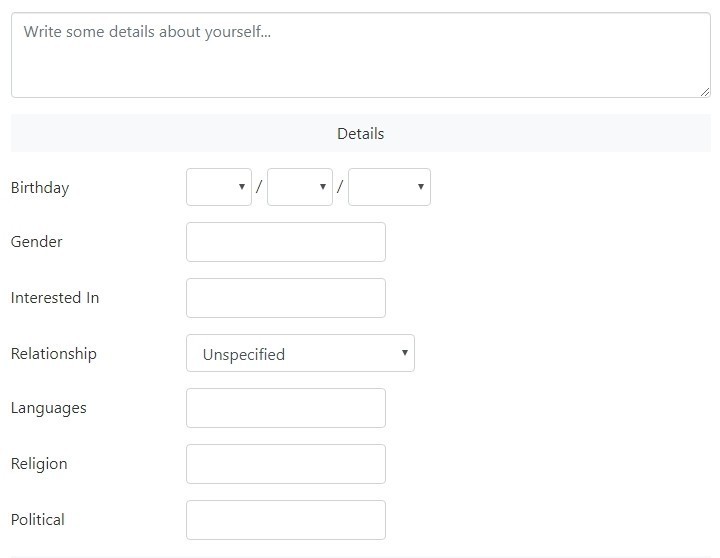 Robust Profiles
Profiles are filled to the brim with the features your users expect from a social network. Detailed profile editing allows for adding as much or as little personal information as someone could ever need. Let your users express themselves to their fullest with these great prebuilt fields and with a simple registration your users can quickly become a part of your site!
Privacy for a Modern Age
Your users will have completely control over who can see what on their profile with detailed privacy controls for all their fields, profile features, and more!
Need dedicated support?
Subscribe now and have access to our support forums or give our documentation a try!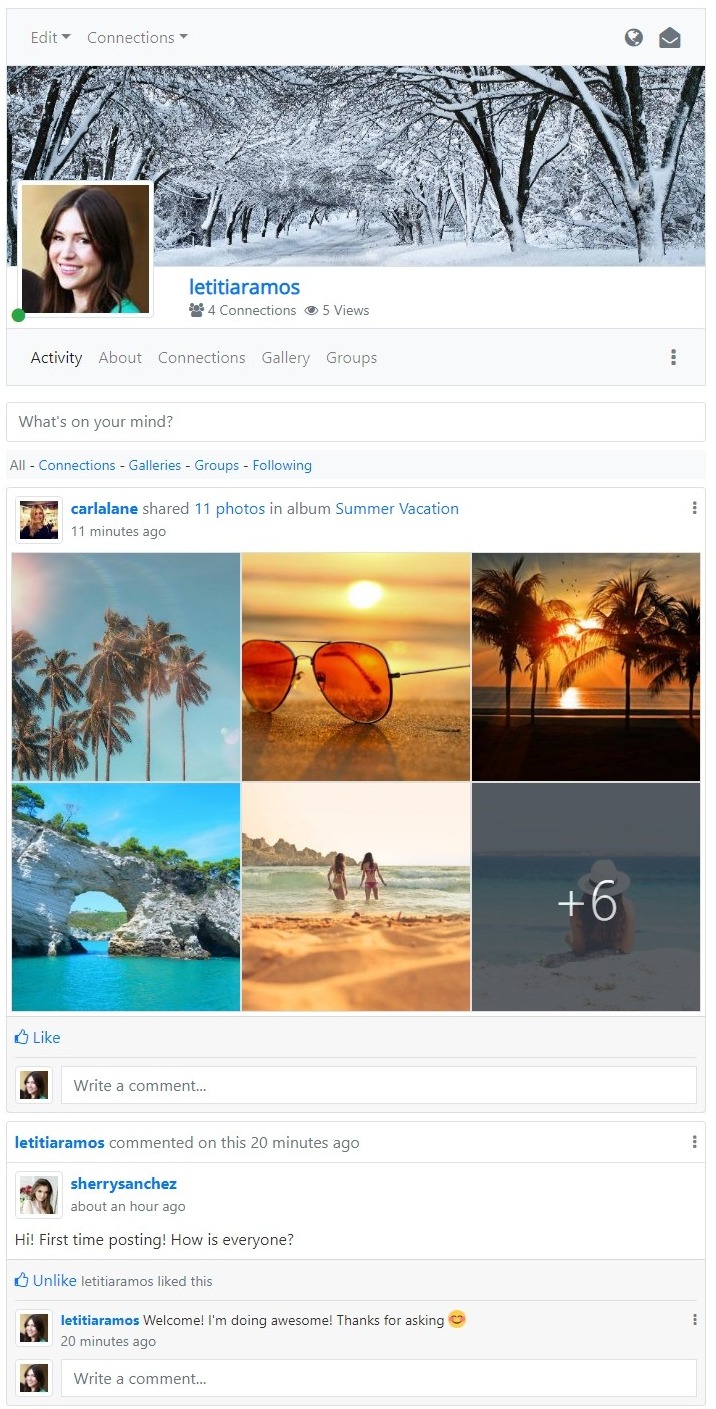 Filled with Features
With over a dozen different plugins included and configured for you this package is just filled with features for your users to experience. From activity feeds, to galleries, to social groups, and more!
Stay Connected
Connections make it easy for users to socialize, but take it to the next level with notifications, private messaging, and a robust grid userlist for easy searching to find new connections to make!