Extend Community Builder with rich functionality
Community Builder can be extended in many ways with CB add-ons. Mix and add the the set of add-ons you need. They are all well-integrated and play really nicely together to transform your site into a powerful and friendly environment that will fulfil your specific use case..
Everything is GPL v2 licensed, so you can install on all your websites and use forever. Most items can be purchased separately, although your best return on investment would be to purchase one of the paid bundles. You can create a custom bundle of individual add-ons if you only need a few add-ons.
Developer Add-ons
Developer memberships give you access to the CBSubs Paid Subscriptions Membership solution, the new CB Package Builder download manager, the Professional add-ons and our 4 blazing fast Joomla templates.

Start charging paid subscriptions for users to access your website content. Supports duration based subscriptions, merchandise sales and user donations. Very powerful and flexible solution that supports VAT sales tax, powerful coupon discounting, automated reminder emailing and many more built-in integrations. All inclusive package installs everything for you.

Most powerful and flexible file download solution for Joomla. This CB plugin lets you transform your digital files into packages that can only be downloaded by authorized users. Joomla ACL is supported along with built in conditions (based on user CB field values) can be used for download authorization. CB Packager Bot, CBSubs Packager Bot and CB Packager module also available.
Professional Add-ons
Professional membership gives you access to these great add-ons that you can use on all your websites.
Free Add-ons
In addition to Community Builder we have the following free add-ons you can download.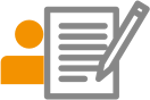 Joomla plugin that links article author name to CB user profile page. Great way for your users to learn more about specific authors and explore other author related content.

Use the Joomla search function to find CB user profiles based on CB field data of profiles. CB Privacy settings respected during searching. This is a Joomla plugin.