This CB field type plugin lets you create groups of fields that can be repeated by the user as needed. Great way to create lists of phone numbers, email addresses, mailing addresses, golf scores, pet names, certifications and more!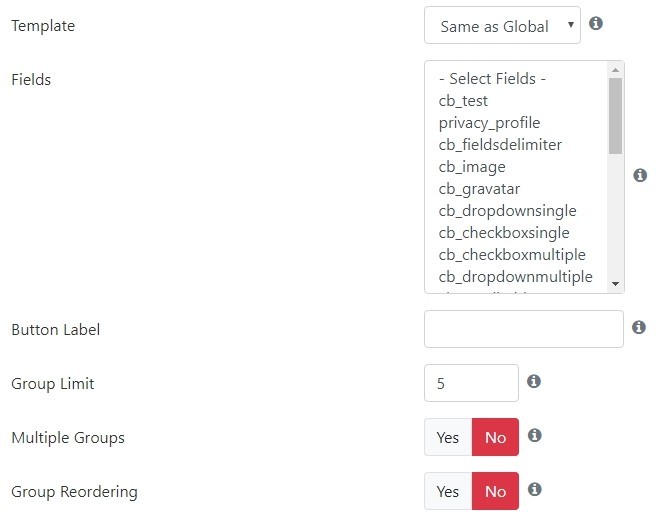 New Field Type
Once installed and published, you will see a new field types in your CB Field Manager: Field Group. This type will let you select from a list of available fields to group together. This group of fields then can be repeated by the user as many times as configured.
Need dedicated support?
Subscribe now and have access to our support forums or give our documentation a try!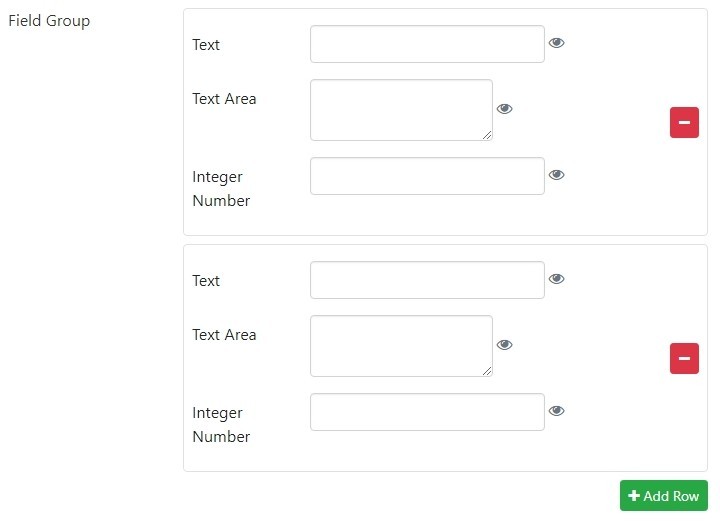 Template Driven
All aspects of a fields grouping display is template driven allowing complete control of repeat output. Two (2) built-in templates for a simple (vertical) list of fields or a (horizontal) spreadsheet style repeatable rows table.