CB Field Groups (1.3.0)
This CB field type plugin lets you create groups of fields that can be repeated by the user such as multiple phone numbers, pets, addresses, and more.
Repeating Groups of Fields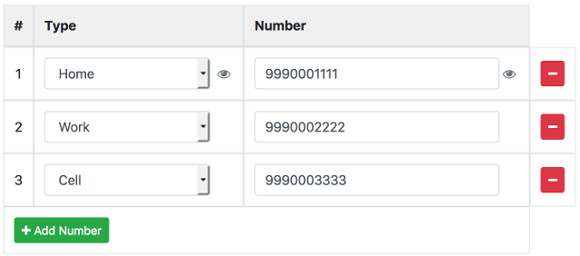 At a Glance
Admins configure a set of fields as a grouping and users can populate as many sets as they want.
Making Fields Do More
Great way to create lists of phone numbers, email addresses, mailing addresses, golf scores, pet names, certifications and more!
Need dedicated support?
Subscribe now and have access to our support forums or give our documentation a try!