www.rogersfoundationofmusic.com
I tested a login for one of my students and now it goes to this error page and I can't get to the site anymore. I looked up some of the forum solutions and they didn't work. I reinstalled community builder, paid subs, gantry, and the ambrosia template from rockettheme, and cleared the cache.
I can't figure out how to fix this. Can you help?
Siteground.com did update Joomla last week.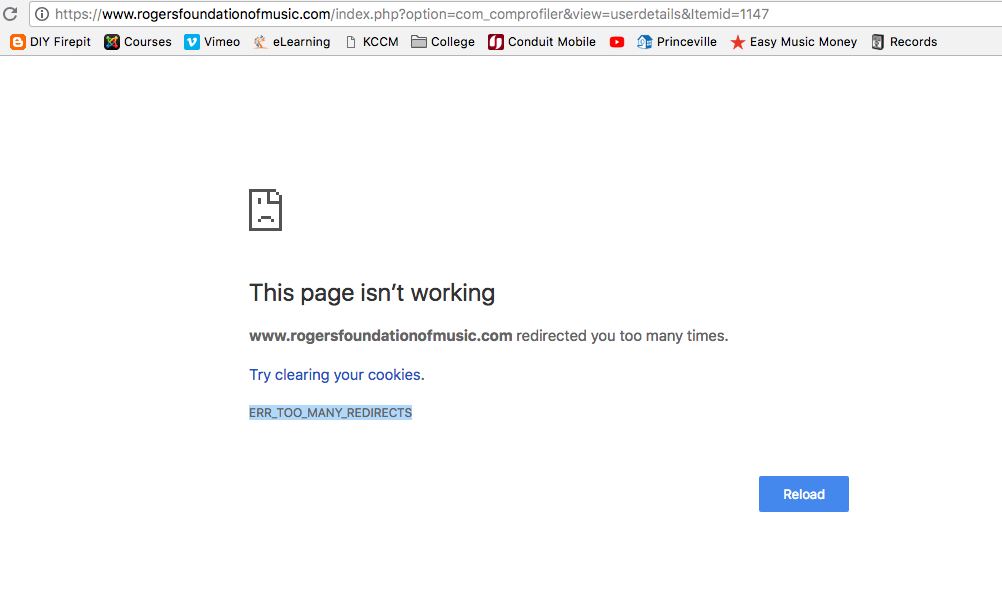 Connie Whitlock
constancewhitlock@gmail.com
Setting Value
PHP Built On Linux siteground342.com 3.12.18-clouder0 #20 SMP Mon Feb 26 12:15:53 EET 2018 x86_64
Database Type mysql
Database Version 5.6.40-84.0-log
Database Collation utf8_general_ci
Database Connection Collation utf8mb4_general_ci
PHP Version 7.0.31
Web Server Apache
WebServer to PHP Interface cgi-fcgi
Joomla! Version Joomla! 3.8.12 Stable [ Amani ] 28-August-2018 14:00 GMT
Joomla! Platform Version Joomla Platform 13.1.0 Stable [ Curiosity ] 24-Apr-2013 00:00 GMT
User Agent Mozilla/5.0 (Macintosh; Intel Mac OS X 10_12_6) AppleWebKit/537.36 (KHTML, like Gecko) Chrome/68.0.3440.106 Safari/537.36