Here is the screenshot from the payment site.
Interesting: the two name fields I can fill in. But not the card number etc.
I cannot see an error in the developer window, but I am not an expert.
I don't know if I fill in the gateway settings correctly within CBSubs. So I sent screenshots from the settings.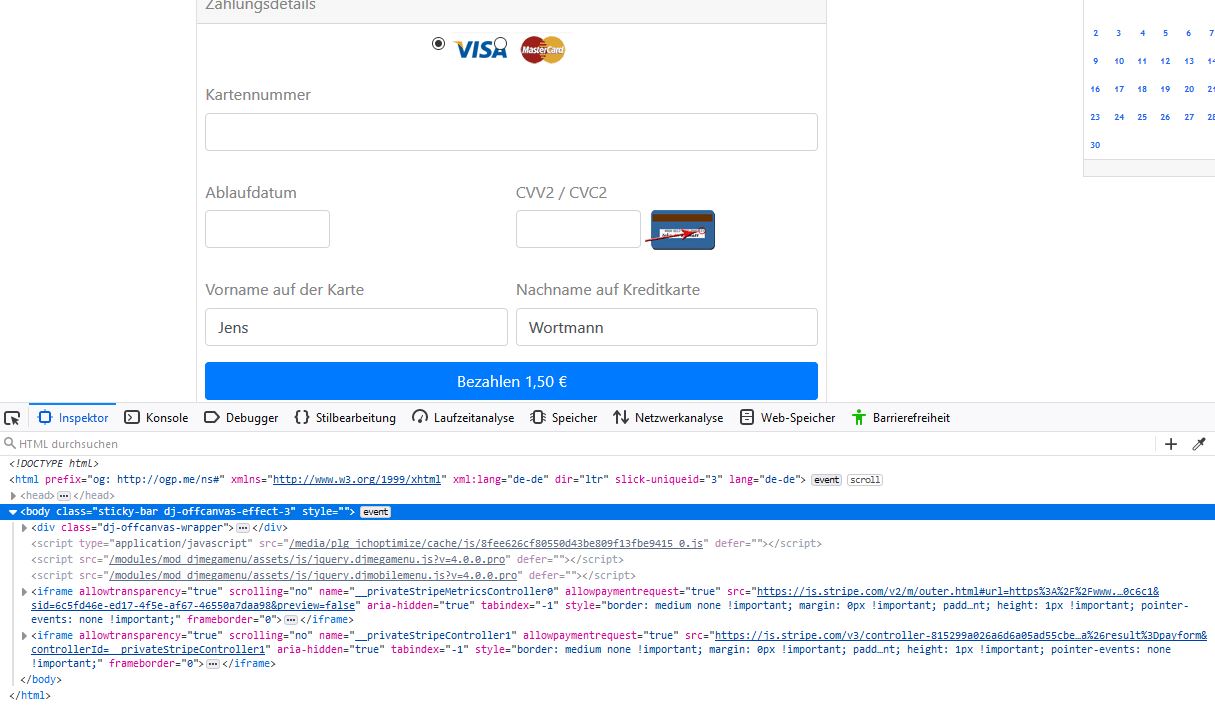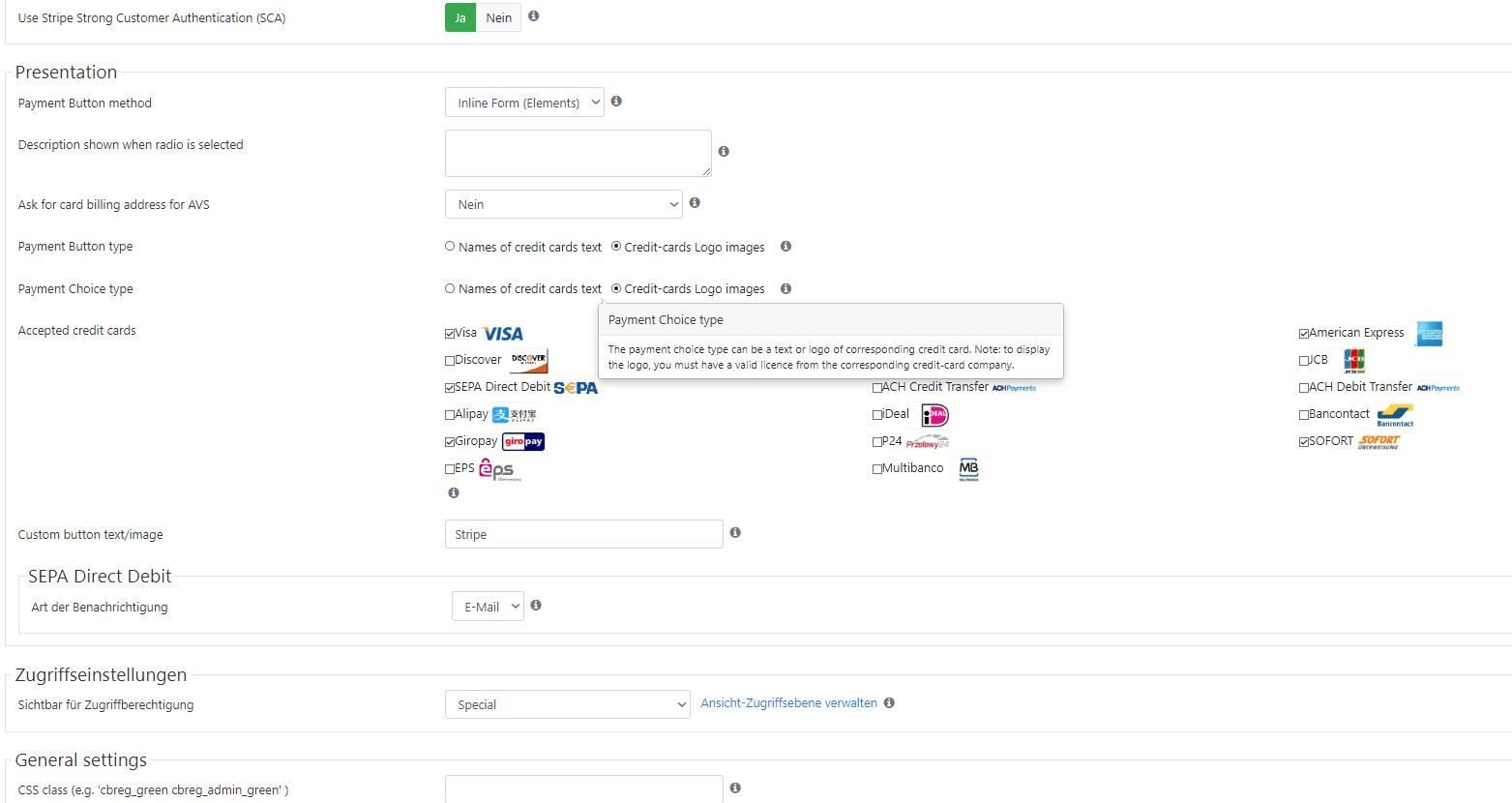 [MOD EDIT]: Please be careful what information you post on these forums. They are public access. Your screenshots, which I've removed, included your access keys for your Stripe API access which you should now regenerate at Stripe for security sake.