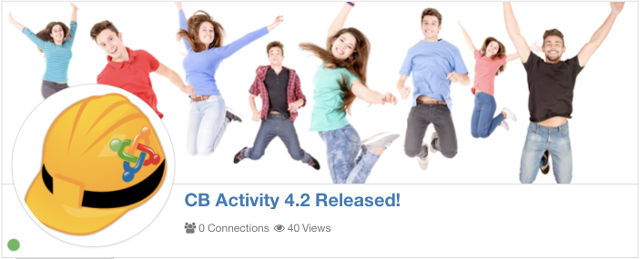 CB Activity 4.2.0 with 8 new features and 5 bug fixes is here!
CB Activity 4.2.0 with a massive performance boost is here!
You can see the changelog for details (join discussion to see), but the following 3 items are key:
Massive performance boost (was 500-800 ms on 100,000 activity entries -- now down to 2-5 ms making it very scalable for high activity sites)
BBCode parsing (off by default)
Additional notification parsing (needs new system actions to be added to CB Auto Actions)
You can see the new CB Activity add-on in action on our demo site.
Discuss this article in the forums (0 replies).