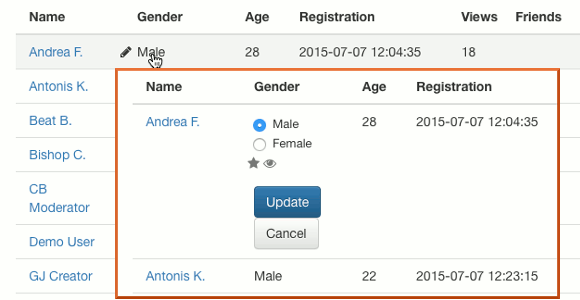 Paid members can download CB Core Ajax Fields 3.0.0
Making CB Field editing easier and quicker is simple with the new CB Core Ajax Fields 3.0 release that supports inline editing on profile pages and even on user lists!
Just install, publish it and then configure each CB Field you want for inline editing.
Once configured, a mouse over on a field will reveal the edit icon that will let you quickly update the specific field value.
This is a huge usability improvement for your users and also a life saver for moderators that need to edit many users directly in user list views.