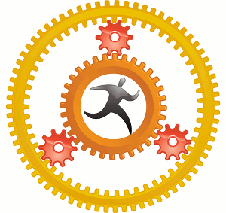 One of the most powerful tools available for Community Builder is the CB Auto Actions plugin.
In a nutshell, this tool lets you act when something happens in your community.
Without the assistance of CB Auto Actions such functionality could only be possible by coding a Joomla or CB plugin.
With CB Auto Action things are much simpler. Just decide what community event is important and what you want to do when such an event happens.
The latest CB Auto Actions add-on has many built-in System Actions you can study, clone and modify to your liking.
There are also many hands-on examples available in the tutorials section, the video channel and on our freely readable forum responses.
Here are 5 cool workflows you can implement using CB Auto Actions without writing a single line of code:
Send a personalized welcoming email to users when they login to your site for the very first time.
Inform your moderation team when users update a specific field in their user profiles.
Login redirect users to specific website pages based on their profile information (e.g., male users are directed to appropriate landing page for men).
Keep track of active users by incrementing a CB field after every user login.
Add users to Joomla groups based on profile data (e.g., female users are added to specific group).
These are just 5 examples, but there are infinite possibilities!
Just in the last few weeks, some of our members configured some awesome workflows with CB Auto Actions - without a single line of code - which will surely inspire you. Check out these forum discussions were our users really thought up some great concepts and put CB Auto Actions to work for them:
So join the discussion and share your CB Auto Action use cases.
The best examples will be converted to video tutorials!

Discuss this and share your auto action masterpiece here!