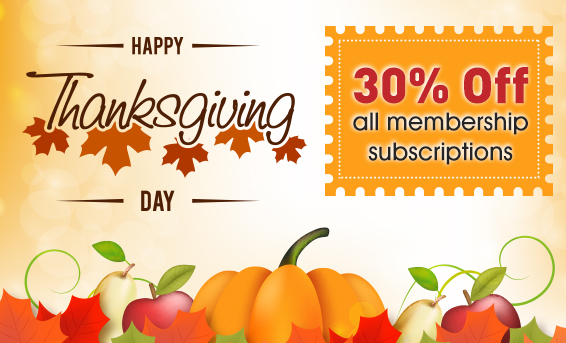 Thanksgiving sale with 30% off your next Membership purchases or renewal!
The CB Team wishes you a Happy Thanksgiving with 30% off our major membership subscriptions.

This is a great opportunity to get your next membership or to renew your existing membership.
Already have a membership? renewing early will fully extend its validity.
E.g., if you renew your existing 12 month Professional membership subscription, another 12 months will be added to your membership expiration date.
If you upgrade your existing subscription from e.g. Professional 6 months to 12 months, or to Developer, your remaining value will be taken into account, pro-rated.
E.g. If you have a 6-months Pro membership since 3 months, upgrading to 12 months Pro or Dev will also substract 50% of the 6-months Pro membership price!
Pro Tip: By choosing auto-renewals at checkout instead of single payment, you secure this great deal again and again! You can unsubscribe anytime!

Get 30% off the following membership subscriptions:
--
Just use the promo code: TURKEY-2021
to get your discount!
--
But, act now as the promotion ends before you know it!