The rewrite progress for CB ProfileBook is moving along swiftly. So far all 3 tabs have had their displays redesigned to match today's standards and better fit in with core CB. The blogs tab better displays like a blog and sort of follows the design of our own blogs here. The wall tab behaviors more like the wall found in GJ from the GJ Wall integration. The guestbook tab is and interesting combination of the wall and the rating functionality that was already present. Check out the new designs below!
First up is the new design for the blog tab. The first entry is considered a featured blog while the others are simply intro blogs. The title of a blog will also eventually link to a page where only that blog entry is displayed with full page display.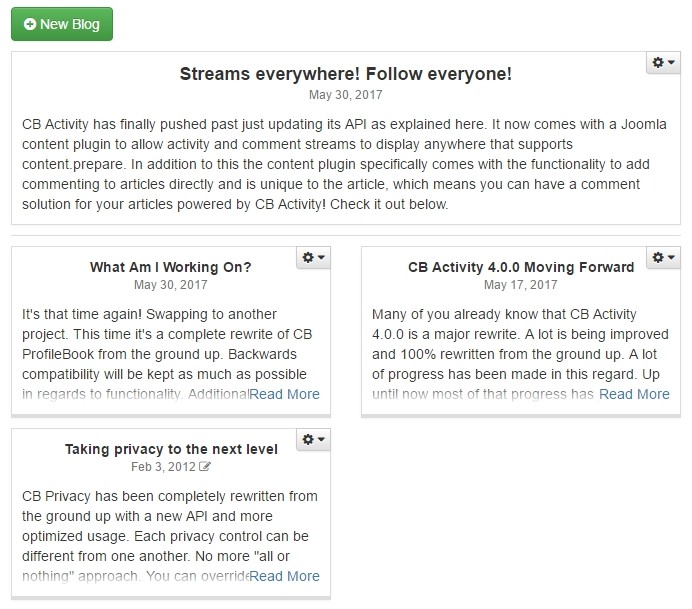 Next up is the guestbook tab. You'll notice a familiar display compared to GJ Wall and CB Activity. BBCode is still available as well in addition to safe HTML now.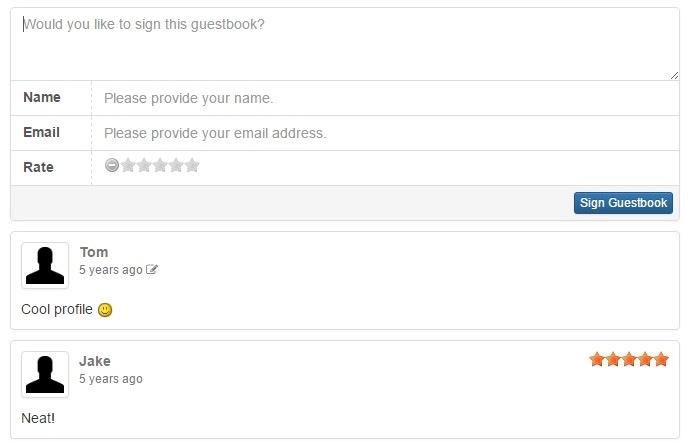 Next we've the wall which has the same design as the guestbook.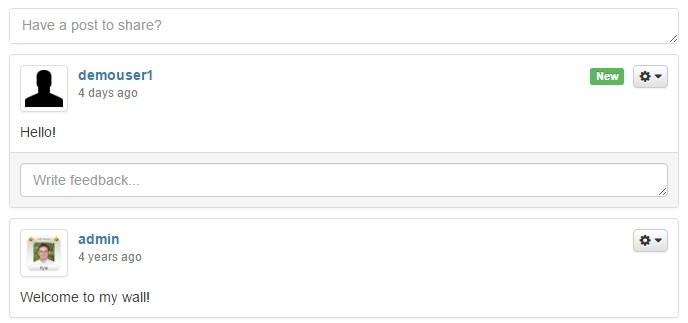 The main difference between the 3 is who can post on them. The profile owner and moderators can post blogs. Guests and registered users can post on other users guestbook, but not the profile owner. Everyone can post on the wall. Anonymous posting is of course a feature that can be toggled off and on as it currently can with current CB ProfileBook (these parameters have not changed). It will required Name and Email if the user is an Anonymous user. Only Name is displayed while Email is used for management purposes.
The module will also be redesigned in addition to backend management of profilebook entries will be available. Still a lot of work to go, but I hope everyone enjoys the new displays for the plugin and its tabs. Also keep in mind all 3 tabs are using a template, which you can freely modify or override with your own!