It's finally here! We've officially implemented our own Install From Web directly within Community Builder. This will allow updating and installing any of our downloads directly from within your Community Builder installation. Check out the details below!
First a foremost lets explain a bit how this works. First you'll of course need the latest Community Builder release with the install from web functionality. Second yes you can turn it off within CB > Configuration > Integrations if you so choose. Third yes subscribers will be able to download plugins that are accessible in regards to their subscriptions.
Ok, so how this works is you need to first login here at Joomlapolis to establish your login state. Next visit the install from web tab within CB > Install New Plugin > Install from Web. This should send an ajax request to Joomlapolis to grab the web display, which will check for your login state and provide access accordingly. Check out what to expect below.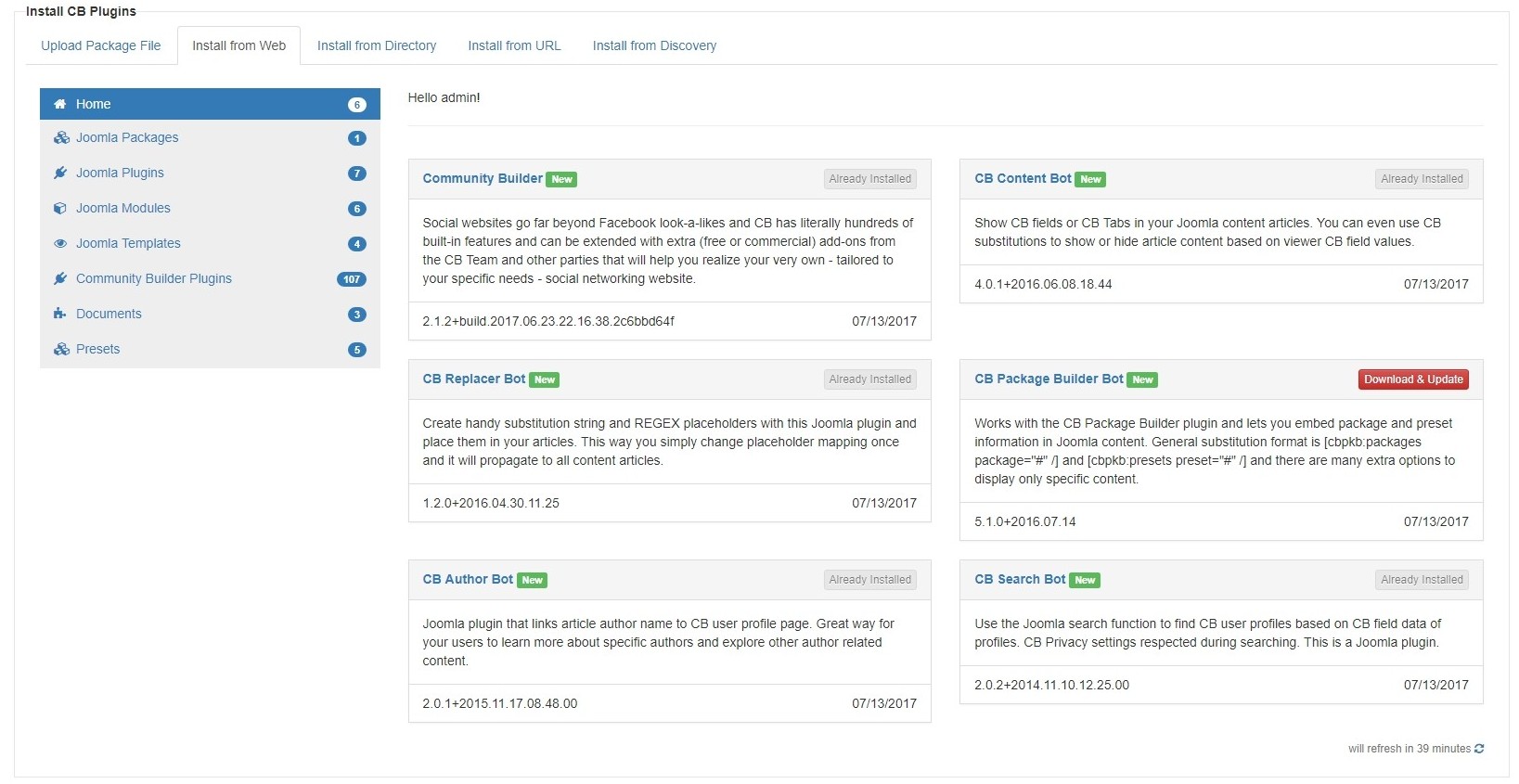 The web display will cache for 24 hours as noted in the bottom right as to when it will refresh. You're welcome to refresh it manually (see below) as needed and recommend doing so if for example you choose to subscribe or upgrade your subscription you'll certainly want the web display to reflect that.

As you'll also notice it does version checks and installation checks. Check out how this looks below when you've something installed and up to date.

Now have a look at something that hasn't been installed yet.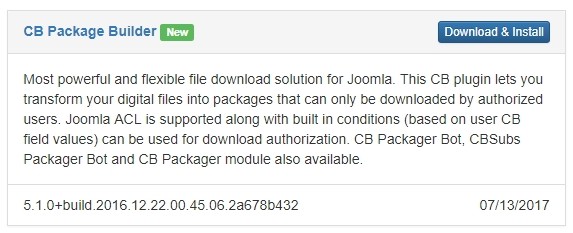 Next we have what it looks like when something is installed, but out of date.

Navigating around is also a breeze. We've turned the Type and SubType structuring into a category like navigation menu shown on the right of the web package display. Check it out below.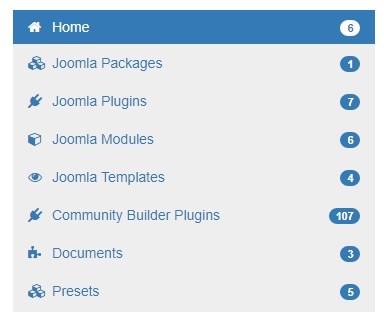 Again, you can disable this from within CB > Configuration > Integrations as shown below if you decide you do not need or want install from web.

I hope this will make things easier for everyone to maintain their install or install new plugins. Please let us know any and all feedback regarding Install From Web as we always say there is always room for improvement and your feedback is important to us.