Vimeo video linking has now been implemented in both CB Gallery and CB Activity. Now you can share Vimeo video id based links as well as custom video text links. Check it out below!
This implementation for both plugins utilizes Vimeos oEmbed API to properly grab the video title, description, and thumbnail. This allows for us to utilize the "don't load 3rd party until clicked" behavior being done with YouTube allowing for very fast load times.
You can share directly on streams using the Links feature as shown below.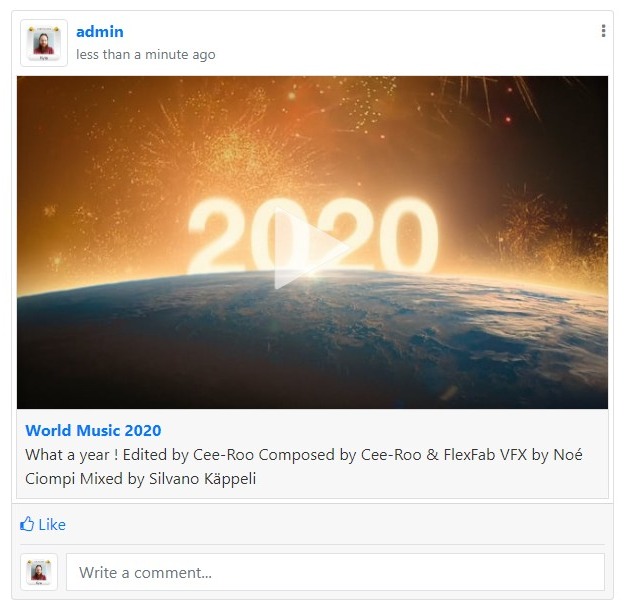 You can also directly share to CB Gallery using the Link feature. Take a look below!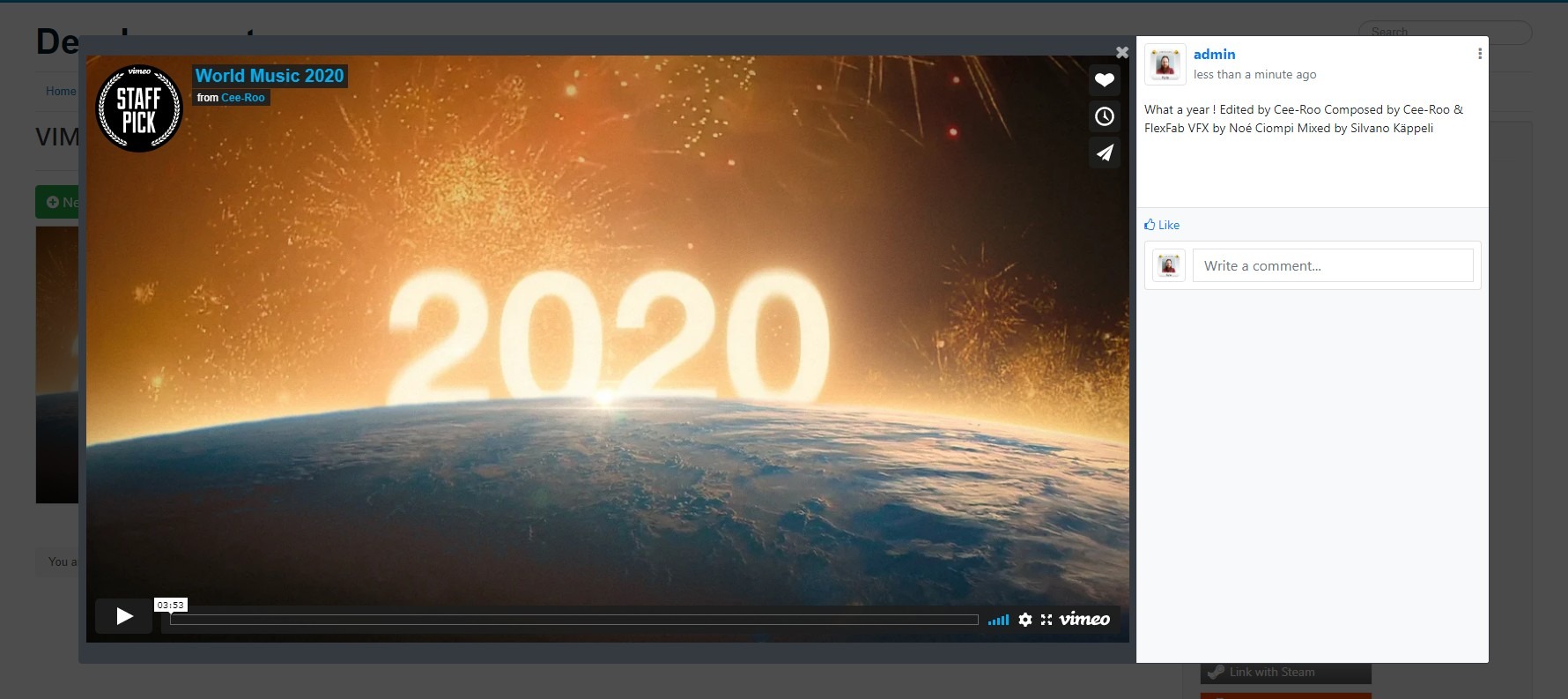 We will be supporting more and more embed types in the future once we've a centralized API for handling them, but for now lets welcome Vimeo!