AlexSmirnov wrote: Hi musketeers,

The following string from the admin_language.php file of the CB Activity imo doesn't make sense:

OPTIONALLY_INPUT_A_CUSTOM_MEDIA_DISPLAY_76cfc7 = Optionally input a custom media display.

How can one input a display? We need either a context or some sort of identifier for our "display". Otherwise, it doesn't make sense.

Cheers,

Alex
Hi Alex.
This is a very rare case typically for advanced users that wish to log custom activities in their activity stream.
Someone can manually create a new activity type in CB Activity "Activity" button in backend (CB Plugin summary pages) or using a new auto action.
The end result would look something like this:

The manual input in backend for this example would be: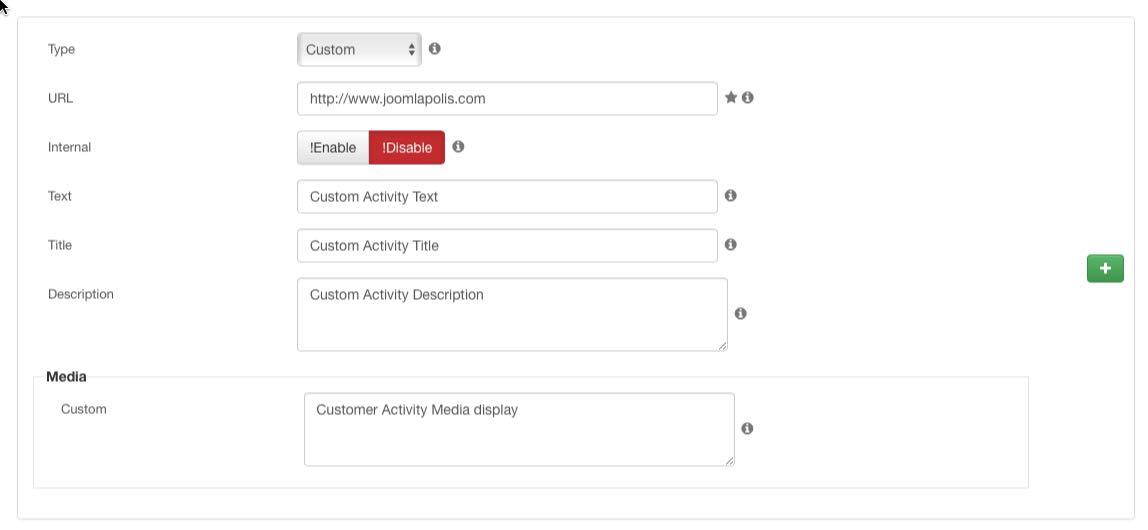 I would agree that this wording might be better off having the word Label appended to its key.