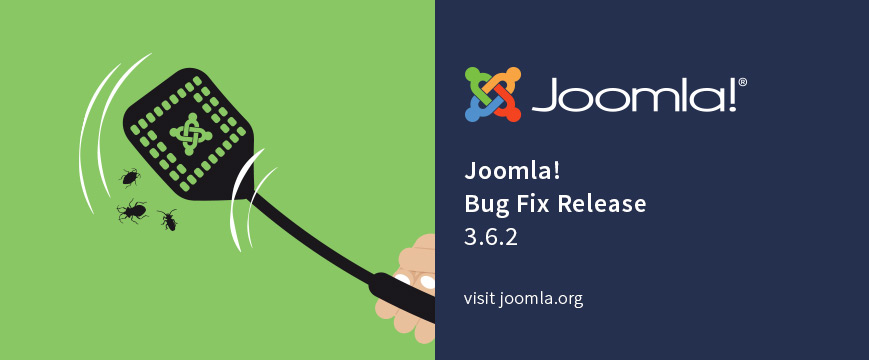 Joomla 3.6.2 is here
and works fine with
Community Builder
Almost one day after a Joomla 3.6.1 security release, the Joomla project released Joomla 3.6.2 as a quick follow-up bug fix release.

The combined releases address nearly 150 bug fixes and some medium/low priority security issues.
Important: Before upgrading to Joomla 3.6.2 make sure that you first upgrade all your components, including core "Joomla! Update Component Update" component. To do so:
go to menu: Extensions / Manage / Upgrade
Click "Find updates" button
Select your extensions to upgrade, but at least "Joomla! Update Component Update" (its latest version at press time is 3.6.1)
Click "Upgrade" button
Once you have upgraded the extensions, you can safely upgrade Joomla to 3.6.2.
In the seldom case where the last stage of the Joomla upgrade (database upgrade) would fail, no worries, go to menu: Etensions/ Manage / Database, then click the Fix button.
In the very seldom case where you are missing extension installation methods tabs, go to menu Extensions / Manage / Discover then click "Discover" button, select the installer plugins and click the "Install" button.
We have been testing Joomla 3.6.2 with our latest Community Builder 2.0.14 and everything works great!
As always, we recomend to upgrade your websites on a cloned environment and test everything before you take a full backup and apply Joomla upgrade on your productions sites.

A great resource you can follow is the Joomla 3.6.2 FAQ article that contains all the latest findings / issues identified by the Joomla project concerning this new release.