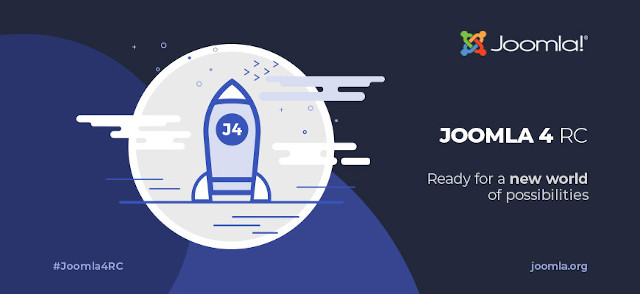 Joomla 4 RC2 and 3.10 alpha 7 are here - another giant step towards Joomla 4 stable!
The Joomla project team has recently released Joomla 4 RC2 and Joomla 3.10 alpha 7. This is another giant step towards Joomla 4 stable!
As per the announcement, Joomla 4.0 RC2 is aimed at extension and template developers. To encourage them to work with this release in order to prepare extensions for the stable release of Joomla! CMS 4.0. Users are encouraged to test the package for issues and to report issues in the Joomla! CMS Issue Tracker.
Community Builder 2.6 (latest build) and all Joomlapolis add-ons should install just fine on both environments.
The CB Team has been testing our extensions on both environments and our community is encouraged to take Joomla 4 RC2 for a spin on your test sites and report back issues to the Joomla Team and any CB related issues to us.
We have also started a new Joomla 4 RC playlist on our YouTube channel. Make sure you subscribe so you don't miss out on new videos.
You can learn more about these new releases by reading the Joomla announcement.