GroupJive 2.4 has just been released with a new look and feel and more powerful user group management functionality.
This must have addition lets your members create their own groups, invite others to join these groups and your website, share photos, videos and files, post on group wall, schedule events with Google map address integration, receive notifications (integration with uddeIM and emails) and even have their own forum group area for discussions (integration with Kunena).
It can also be configured to automatically add members to specific groups (during registration or later). And it can be localized to different languages as it is supported by its own language plugin (English plugin included in package).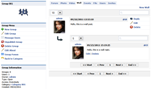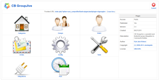 Version 2.4 has many new features and fixes all identified issues! GroupJive 2.4 requires CB 1.7 and as with all CB Team releases, it works natively on all Joomla versions (1.7.x, 1.6, 1.5). It is available for download for all Advanced and Professional members.
Front-end user interface for group members has been further improved since GroupJive 2.4 RC releases. This is a highly recommended upgrade for all previous GroupJive releases, including 2.4 RC and RC2 releases.
Main new highlighted features include:
Impoved users experience
Significant performance improvement
New icons in backend and frontend
Google maps added to locate GroupJive Events
New calendar date & time support added to GJ Events
Photo light-box display of images in shared galleries
New GroupJive Auto-integrations with many new features, e.g.: Automatic Category creation and Group creation inside new category, Auto joining if created group exists and many more.
Unlimited nested categories and groups
New administration user interface for easier navigation
Added support for configuring category, group, and integration parameter defaults
Extended Kunena integration to add back links directly in kunena to return to groups or categories when viewing group or category forums
New administrator tools implemented
Option to keep user data when user leaves group
There is a dedicated website area for GroupJive and also a forum category for discussions.
GroupJive 2.4 is available for all Professional members and Advanced members who can download GroupJive here.
{mos_sb_discuss:6}