The CB Profile Update Logger reaches stability and version 1.0 has just been released!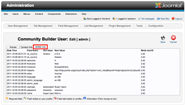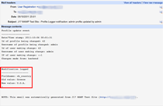 This CB Plugin logs all member profile changes made on your website. Changes are recorded in a new database table created by the plugin and notification emails are automatically sent to CB Moderators.
Main features include:
Logs CB user profile changes in database
All CB field changes logged
Email notifications sent to CB moderators with details of changes made
ID and IP of requester logged
Date and Time stamp logged
Before and after value logged
Frontend and backend updates are logged
Change log is presented in a new tab in each profile (viewable only to CB Moderators)
Many more features are already in the works for next version but database structure will remain stable.
This add-on is available from the Incubator to all Professional members.
{mos_sb_discuss:6}